Posted on
By Daytrip Society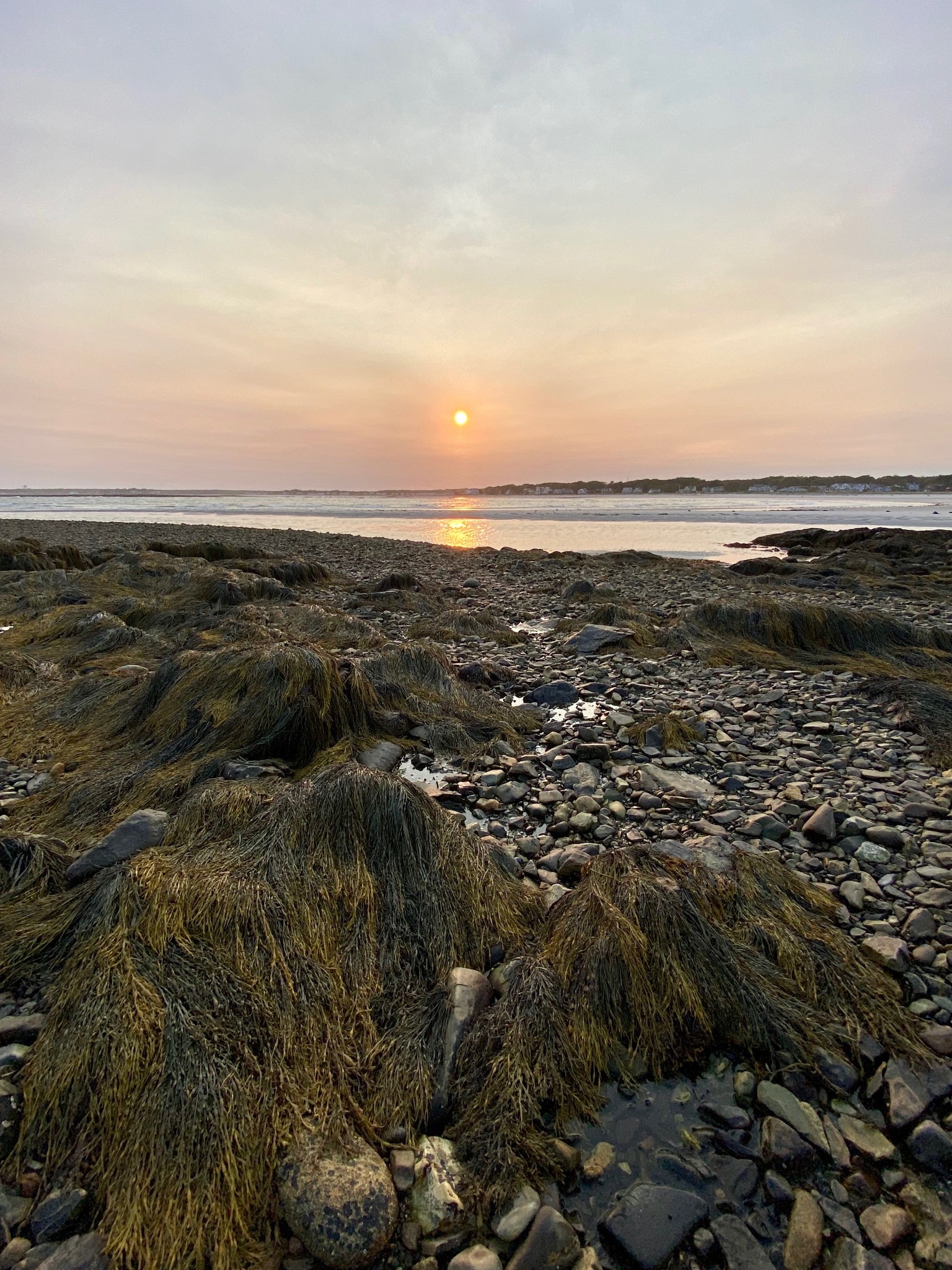 We love early fall in Maine. The crisp air, fall foliage and temperate weather combine to make it an ideal time to embark on our favorite activity — you guessed it —  daytripping!  We packed our favorite snacks, bundled up in cozy sweaters and set out to walk the trail that leads to Timber Island, situated southeast of Goose Rocks Beach in Biddeford, Maine. This 13 Acre Island is accessed by Timber Point Trail which runs along the peninsula through deciduous forest, salt marsh, fields of cattails and beautiful open meadows. There is even a special area designed for pollinators en route to the island!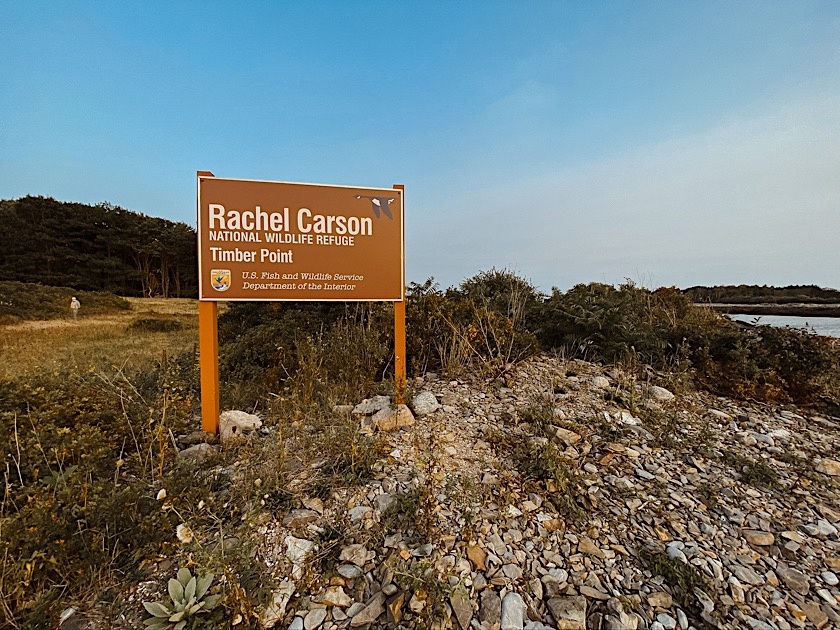 We followed the trail as it eventually wound around until we reached the ocean. We double checked our watches and the tide chart to ensure we had plenty of time to cross the rocky expanse to the Island while the tide was out — not wanting to have to wade or even swim to get back home!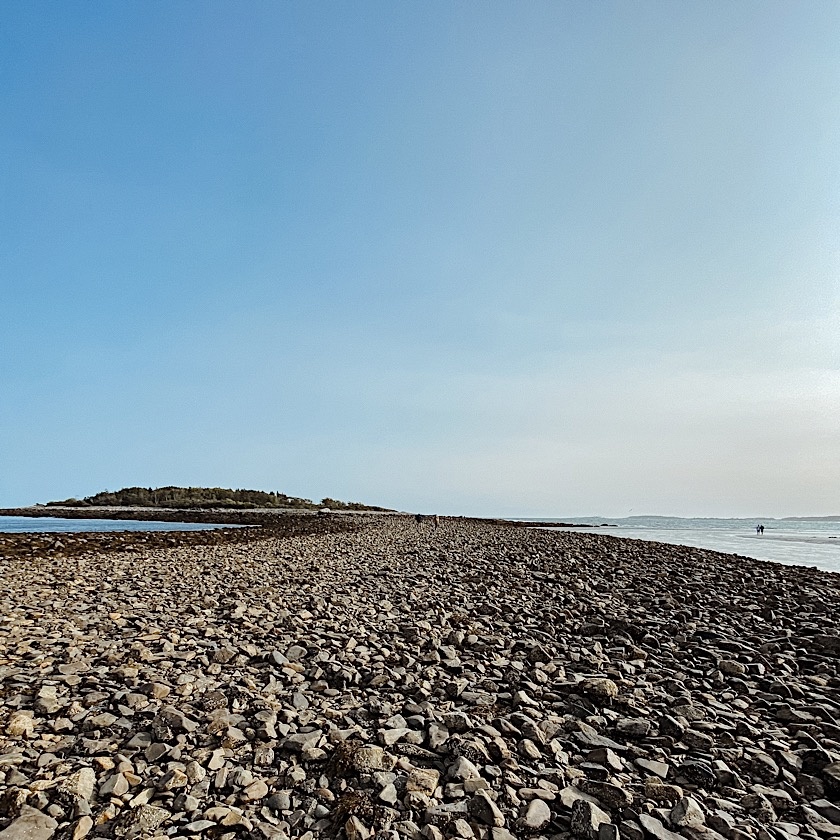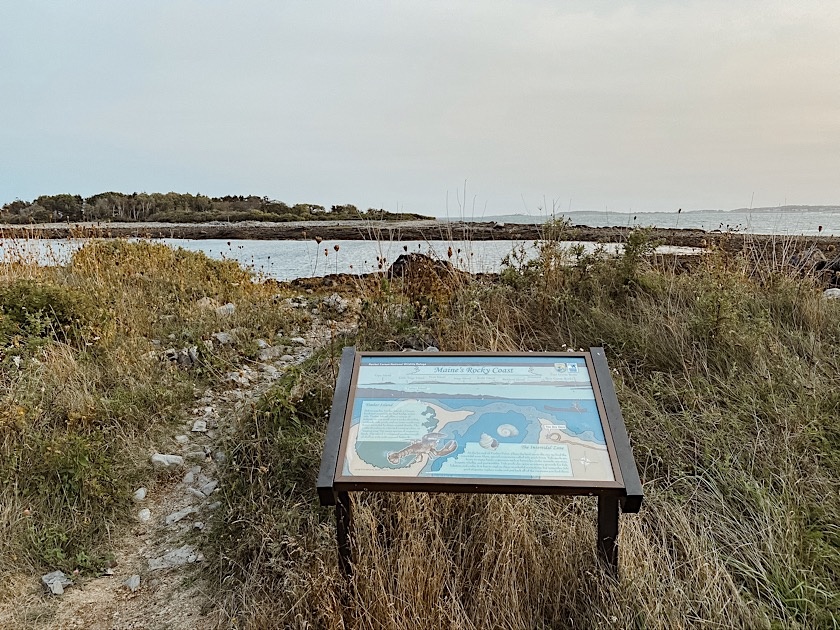 "Maine's Rocky Coast".  The Island is located between Little River Estuary and the Atlantic Ocean, and offers amazing views all around.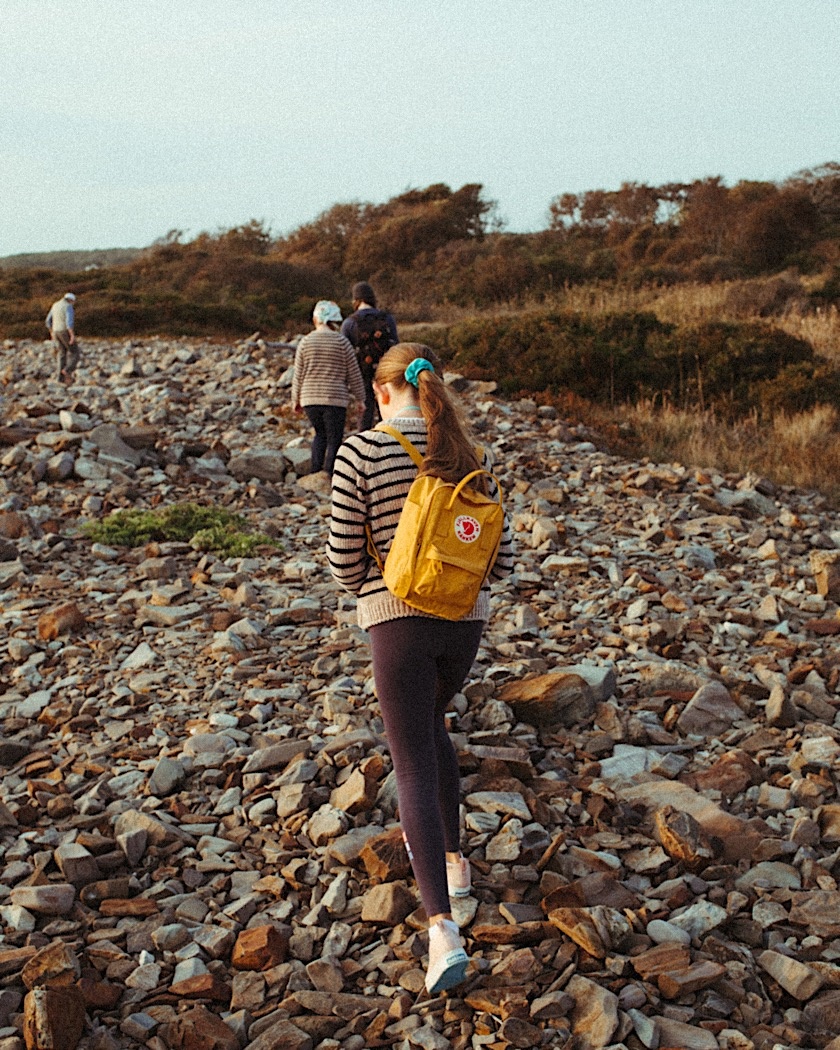 For this trip we packed up some handmade crackers and garden pesto in our favorite Fjallraven backpack for a special picnic moment among the birds, boulders and wildflowers.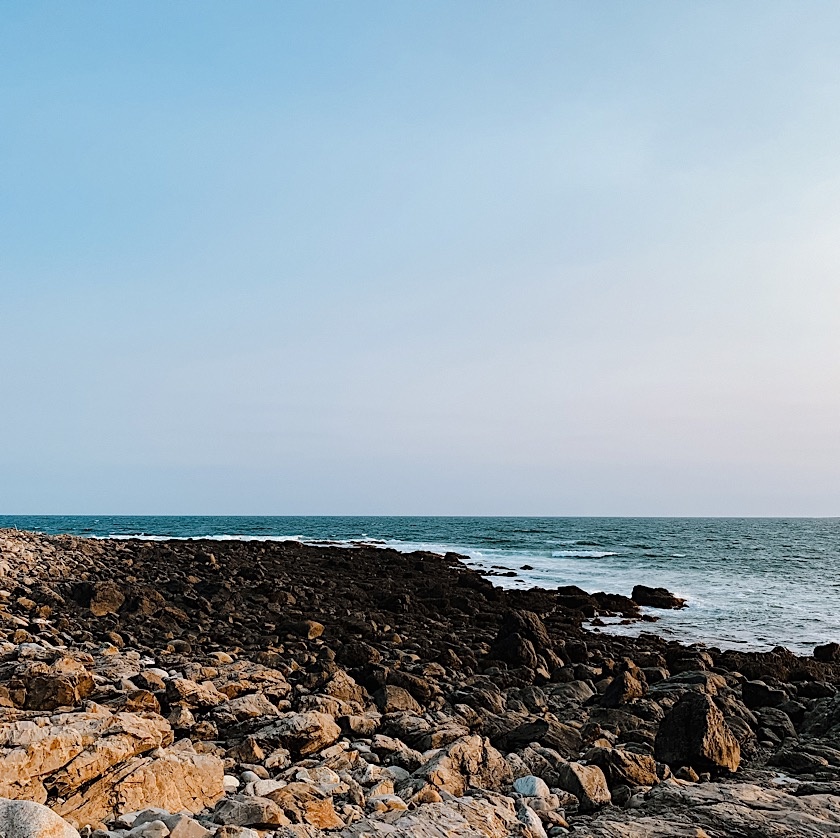 After exploring the island, we stumbled upon the Ewing house located on the Timber Point Peninsula. The land was purchased by Louise Parsons Ewing and Charles Ewing in 1929. The home was completed in 1931 after being designed by Charles Ewing, an architect, and looks out towards the Island and ocean.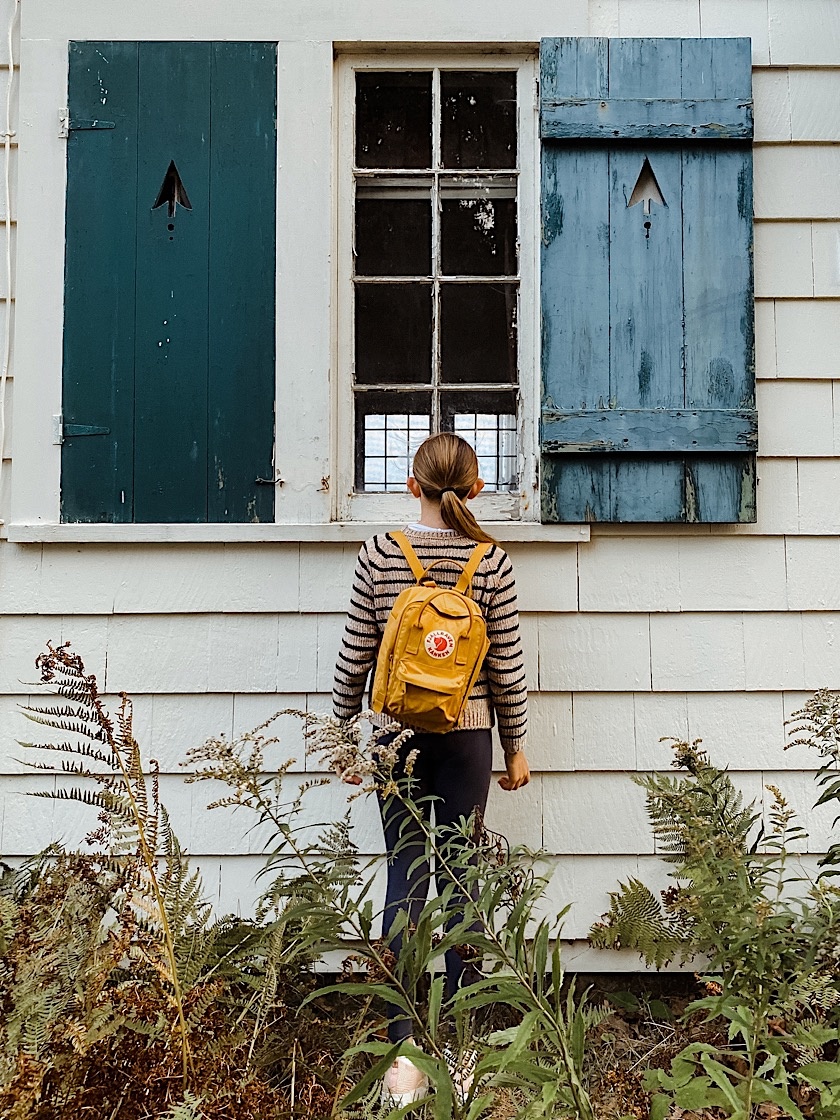 We loved the tree shutter detailing, and peaking through the window imagining what it was like to live at the Ewing house when it was first constructed.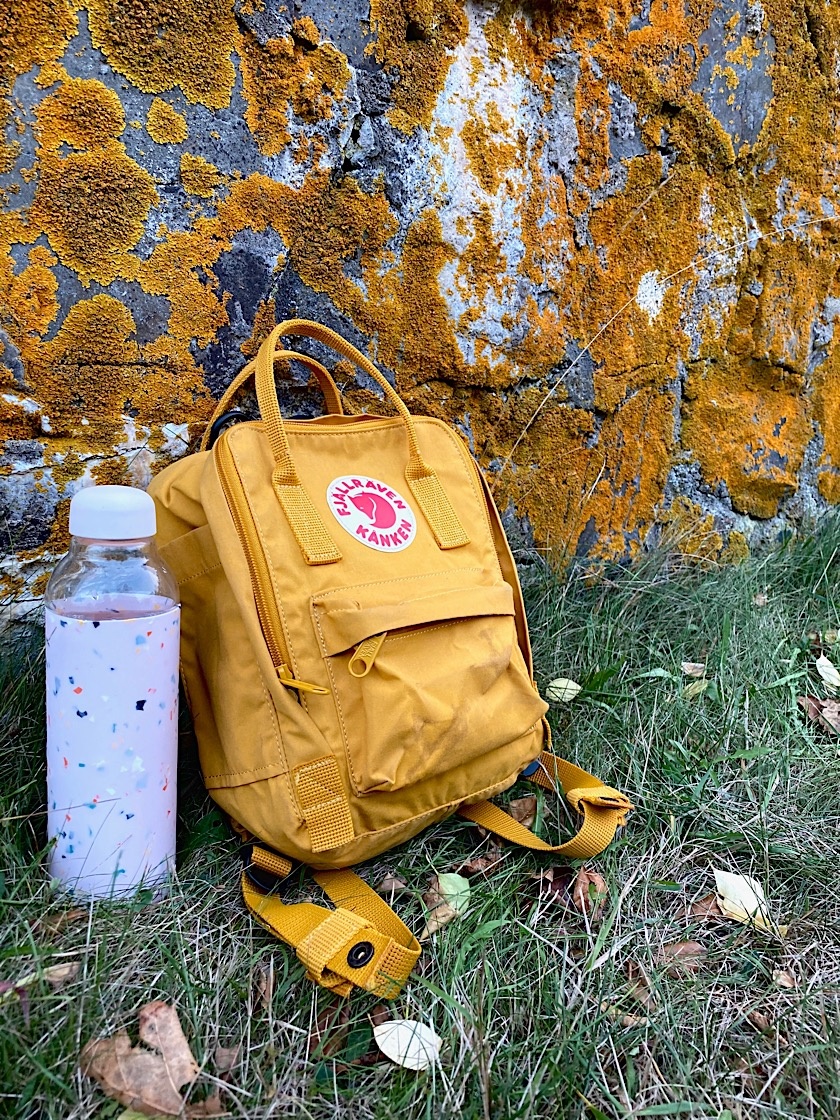 Pictured above — Porter Bottle in Terrazzo, and Fjallraven Mini.
We stopped for a little water break half way through our journey and managed to set down our gear right in front of a gorgeous stone wall covered in lichen that perfectly matched the color of our backpack!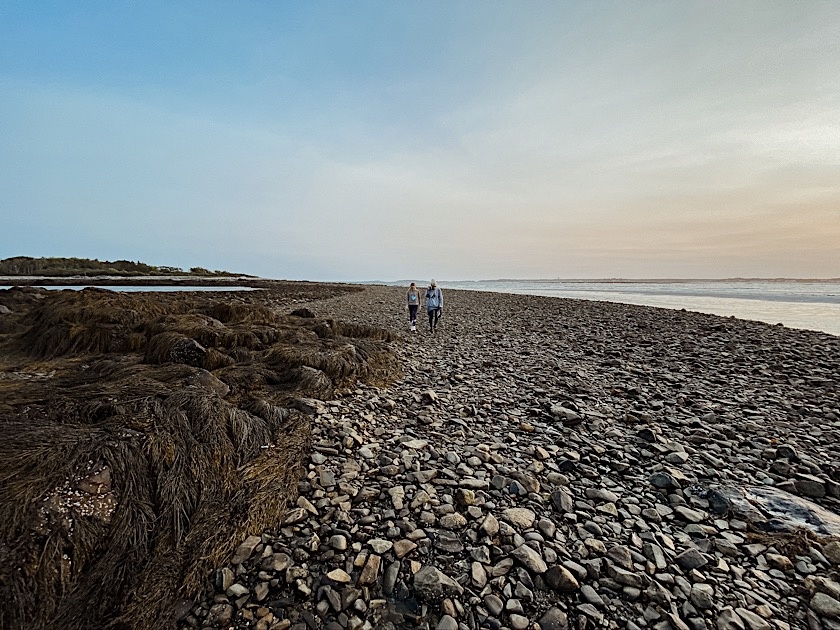 We hope you find a little adventure today!