Nothing is more fun than getting out on a Mid Winter's day and exploring with friends. We took a little daytrip out and about Southern Maine to help ward off cabin fever! Follow along on our day's journey.
Roots Cafe
If you were to ask one of our staff members what is an absolute necessity for a day on the job, we would simply tell you: Coffee.
Most of us need it and a handful of us are downright obsessed with it. So it was a no brainer that the start to our Winter Staff Outing would begin with a beautifully crafted beverage from Roots Cafe in Westbrook.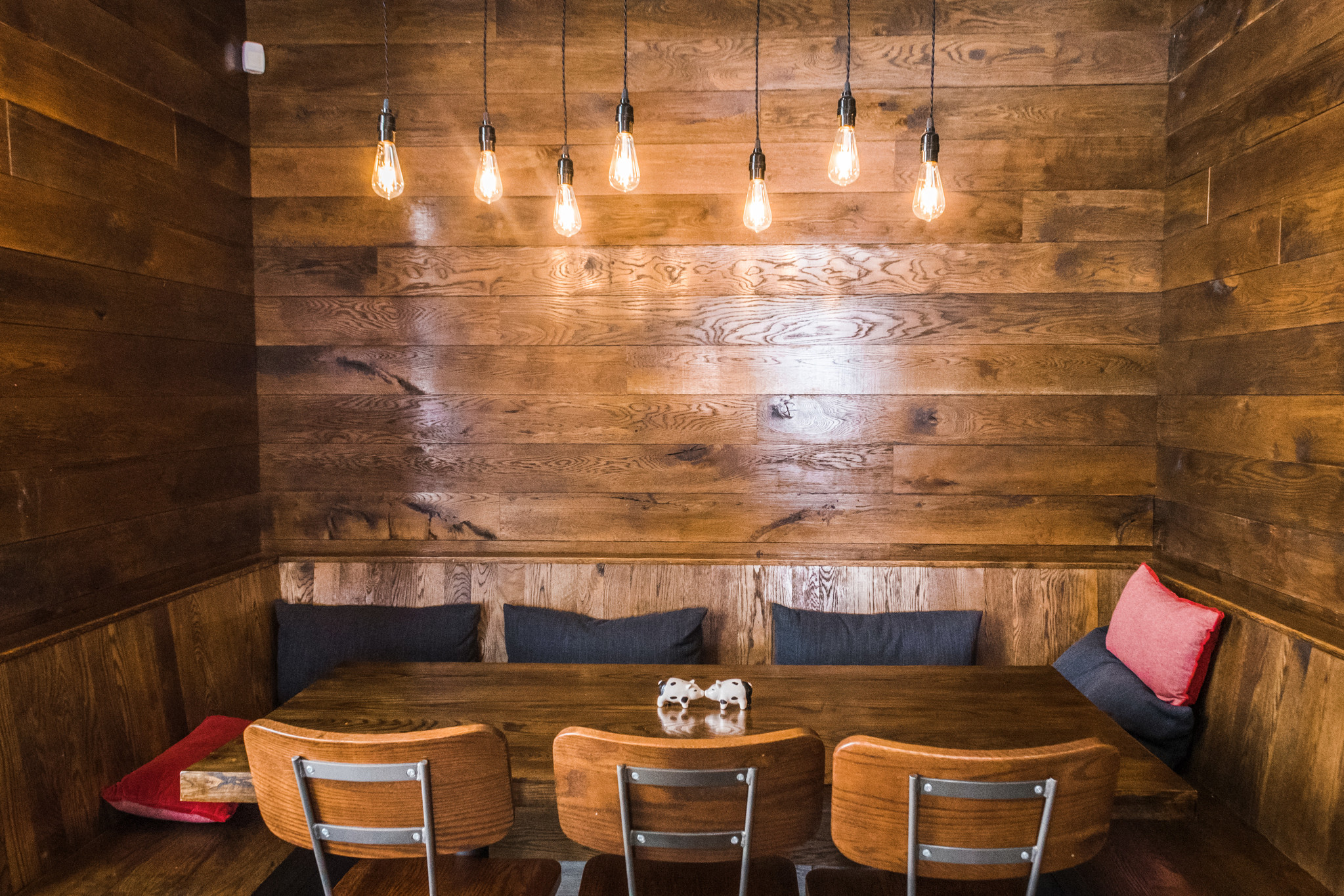 Walking in the door, we were greeted with friendly staff and a welcoming, super cozy atmosphere perfect for this drizzly winter morning.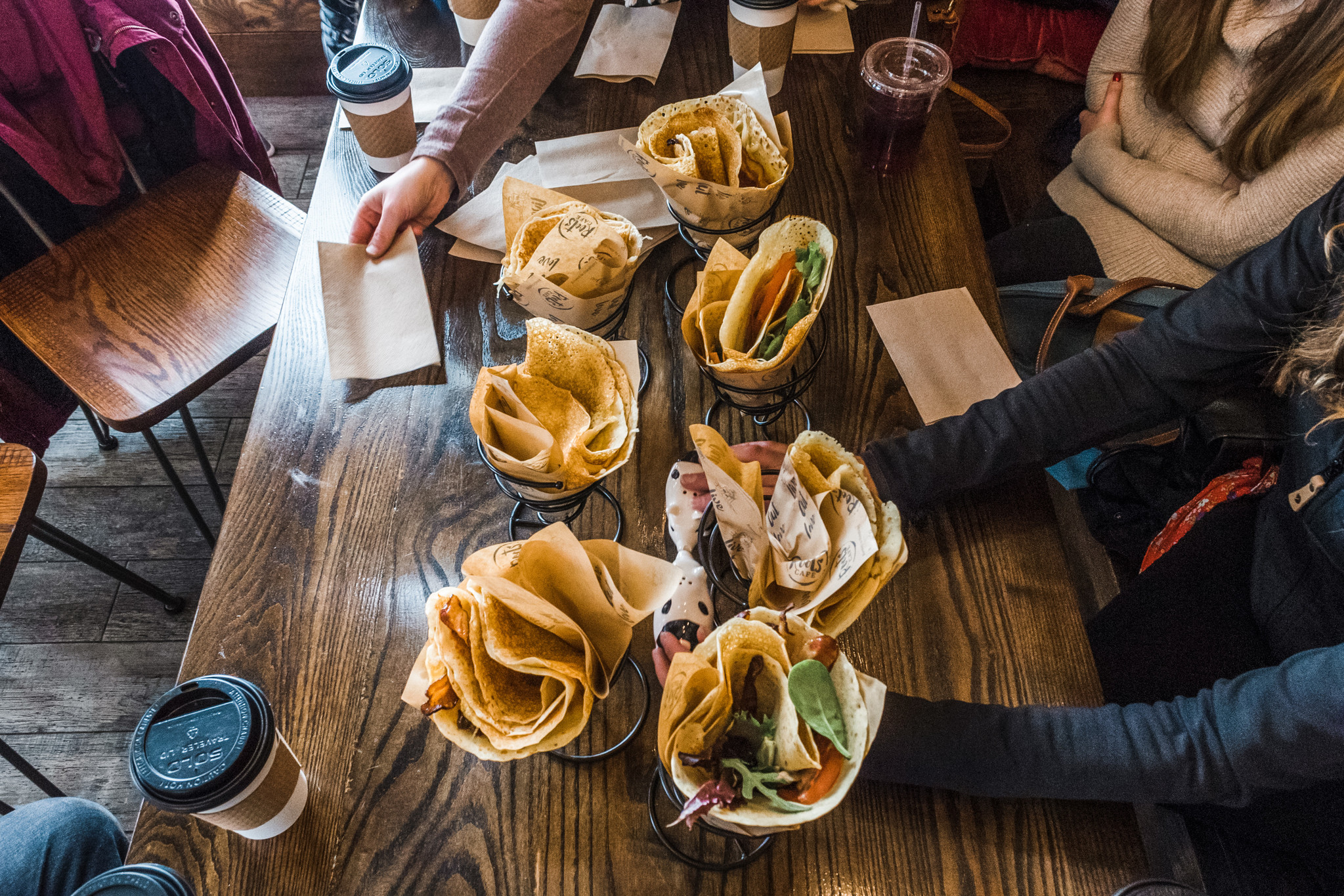 Not only were the drinks delicious, we highly recommend the crepes and especially the cheesy puffs!
Erin Flett
After a delicious breakfast we headed into Gorham to see Erin Flett's new Retail Showroom and Manufacturing location on Main Street. 
The vibes upon walking in were dreamy to say the least.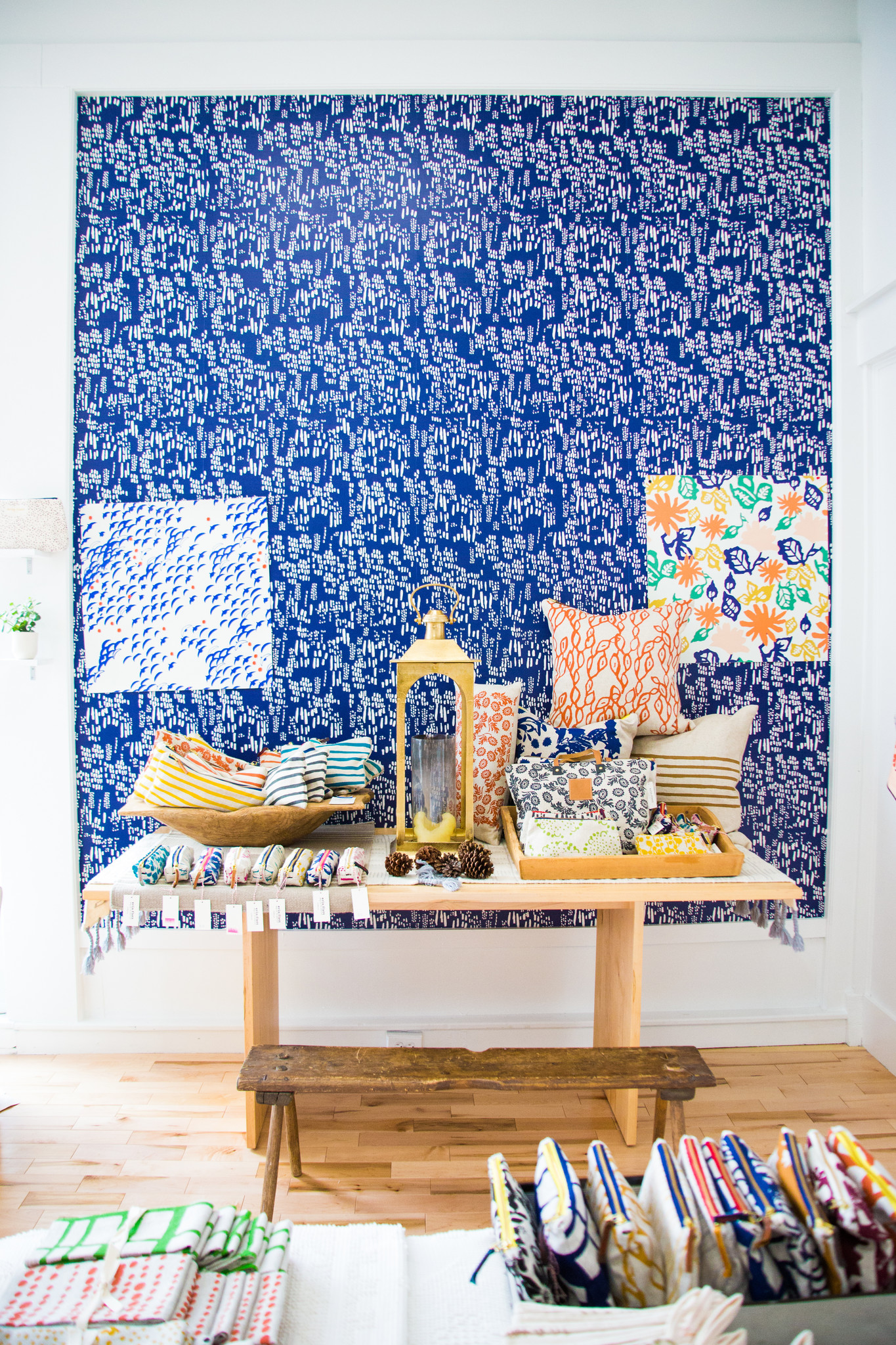 We have featured Erin in our store pretty much since we first opened. She was one of our first vendors, and we were her first store! So you could imagine our excitement when she opened up her very own showroom. Proud friend moment.
Exploring her studio space and seeing how all of her patterns are imagined and brought to life was a magical moment for us.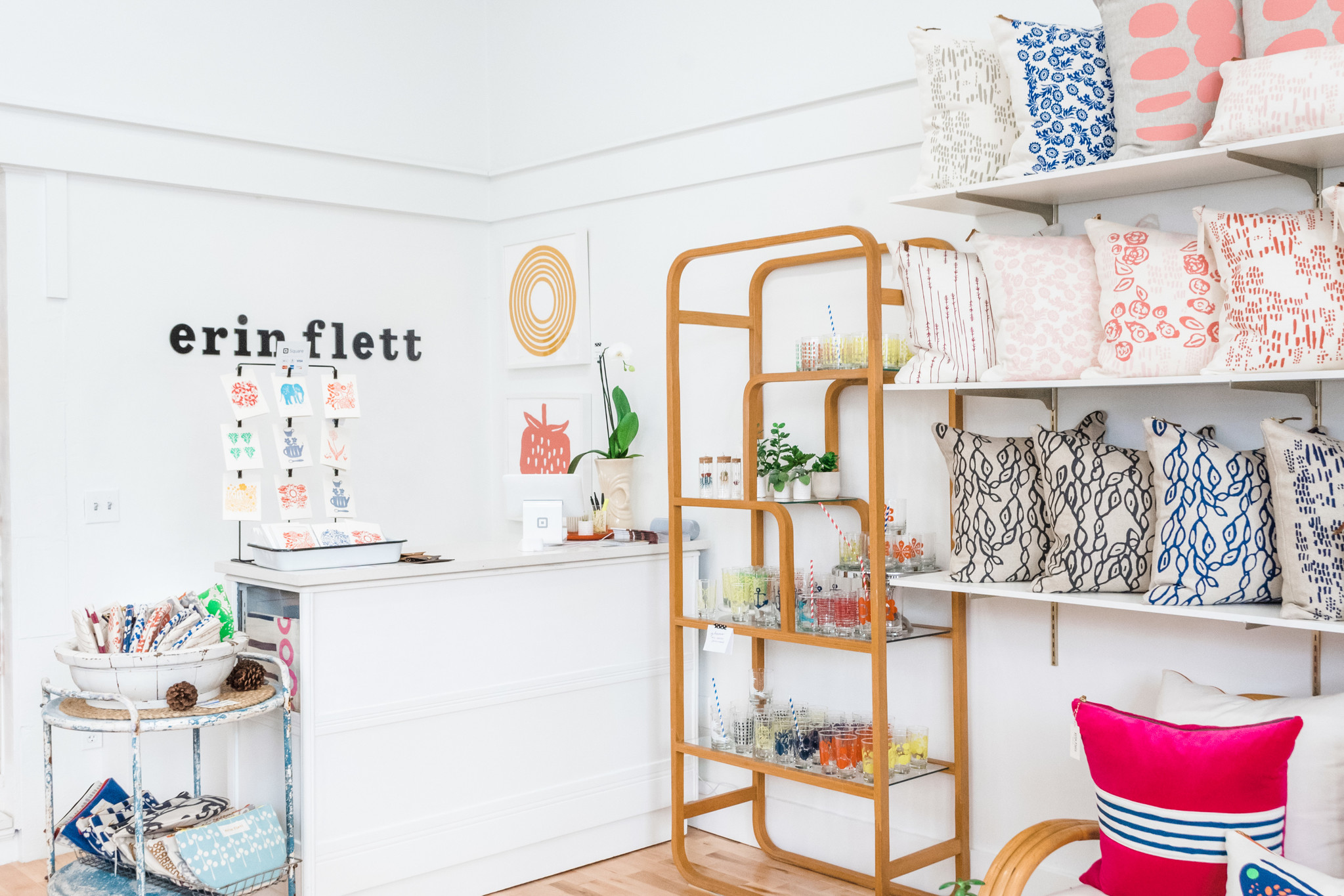 Come by the shop to see what's new from Erin, or see her showroom in person located at 2 Main Street in Gorham.
Saco Heath Preserve
By the time we left Erin's studio, the rain had stopped and the sun finally came out!
All we can think of in that moment is Let's go outside!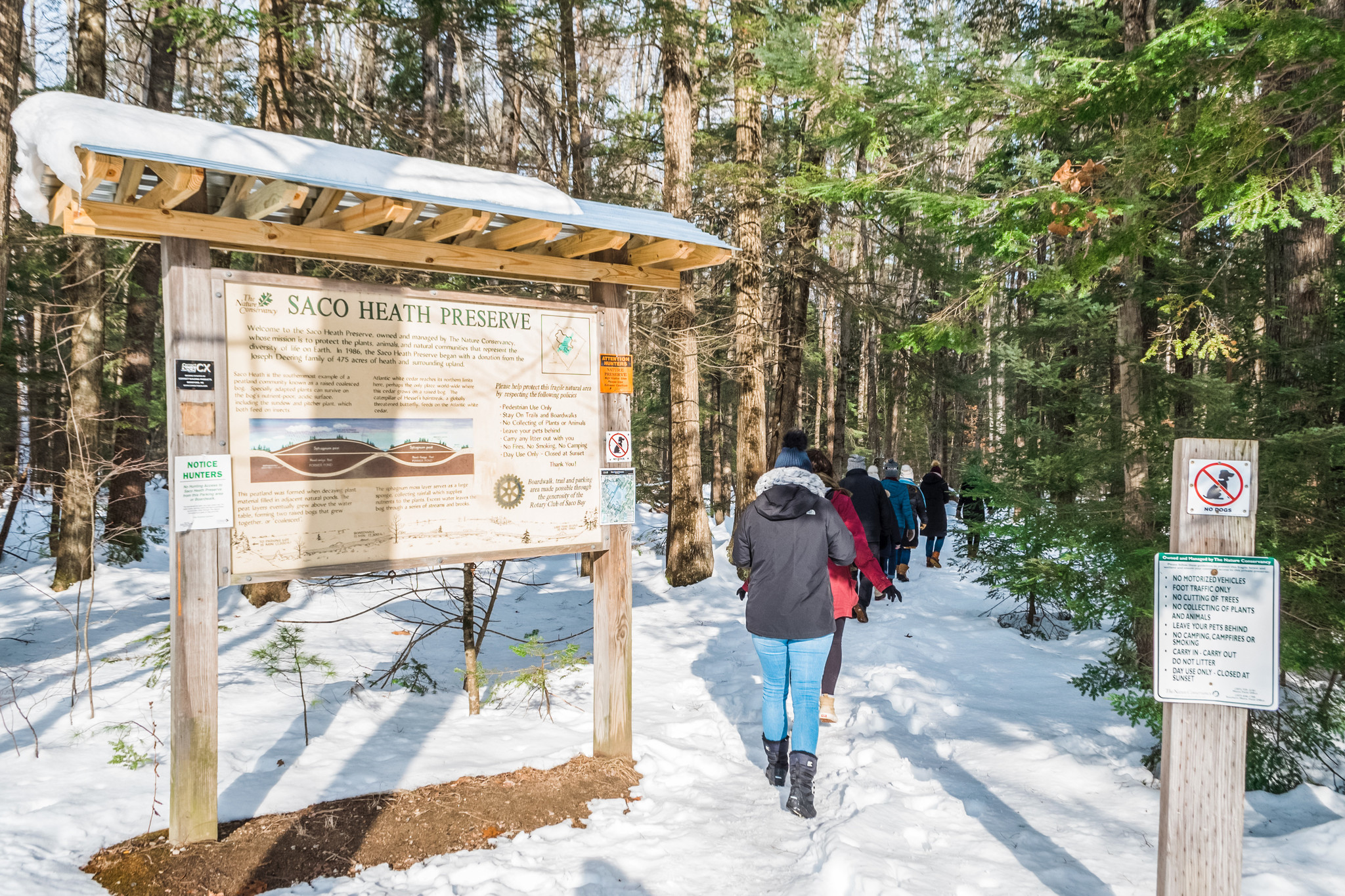 Daytrip Society is heavily inspired by being out in nature: exploring it, learning about it, and respecting and loving it. Visiting the Saco Heath Preserve was not only revitalizing, it brought us back to our roots and tapped into our creative vision. Learning about this beautiful and unique environment was a highlight of our day.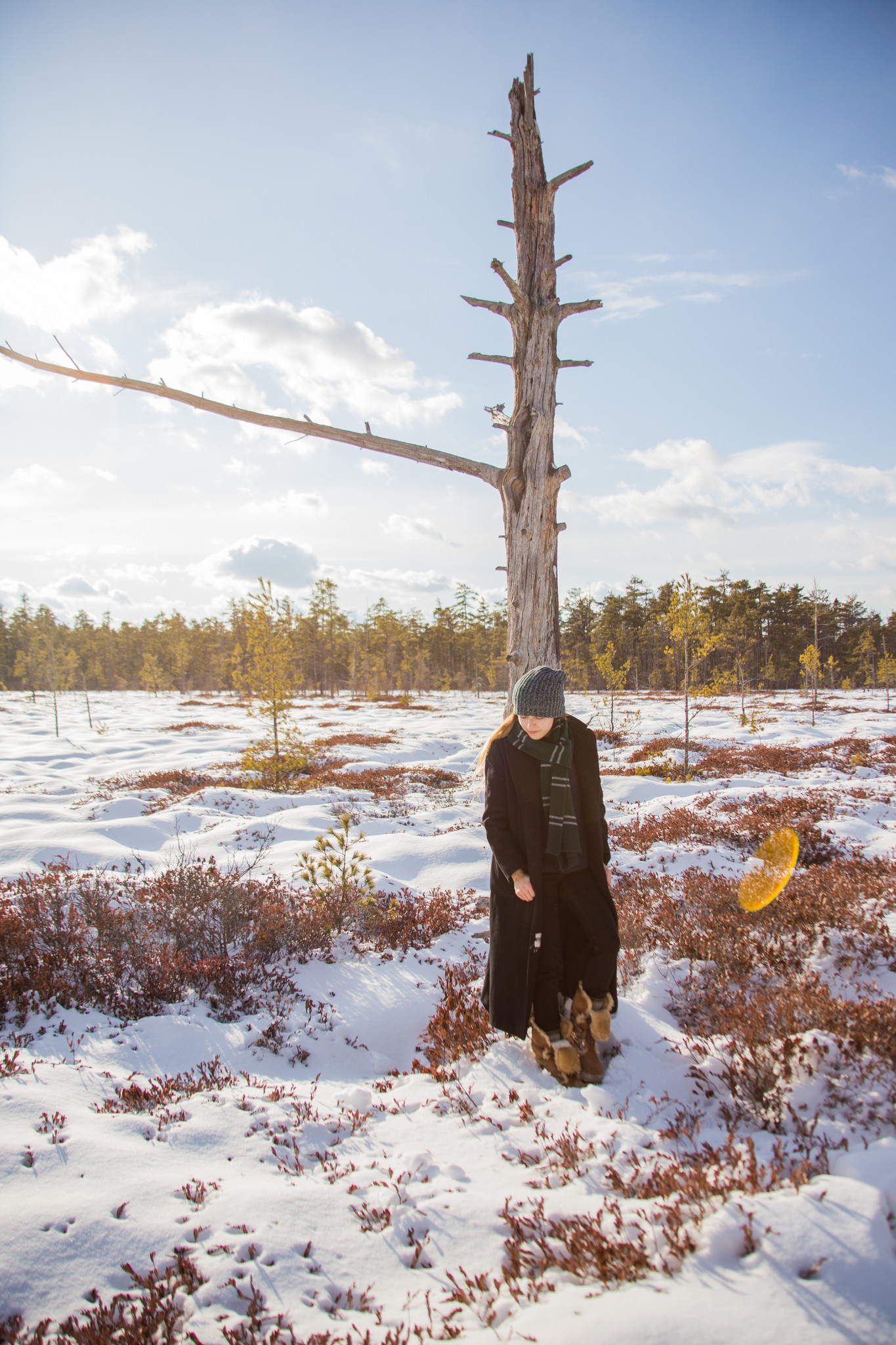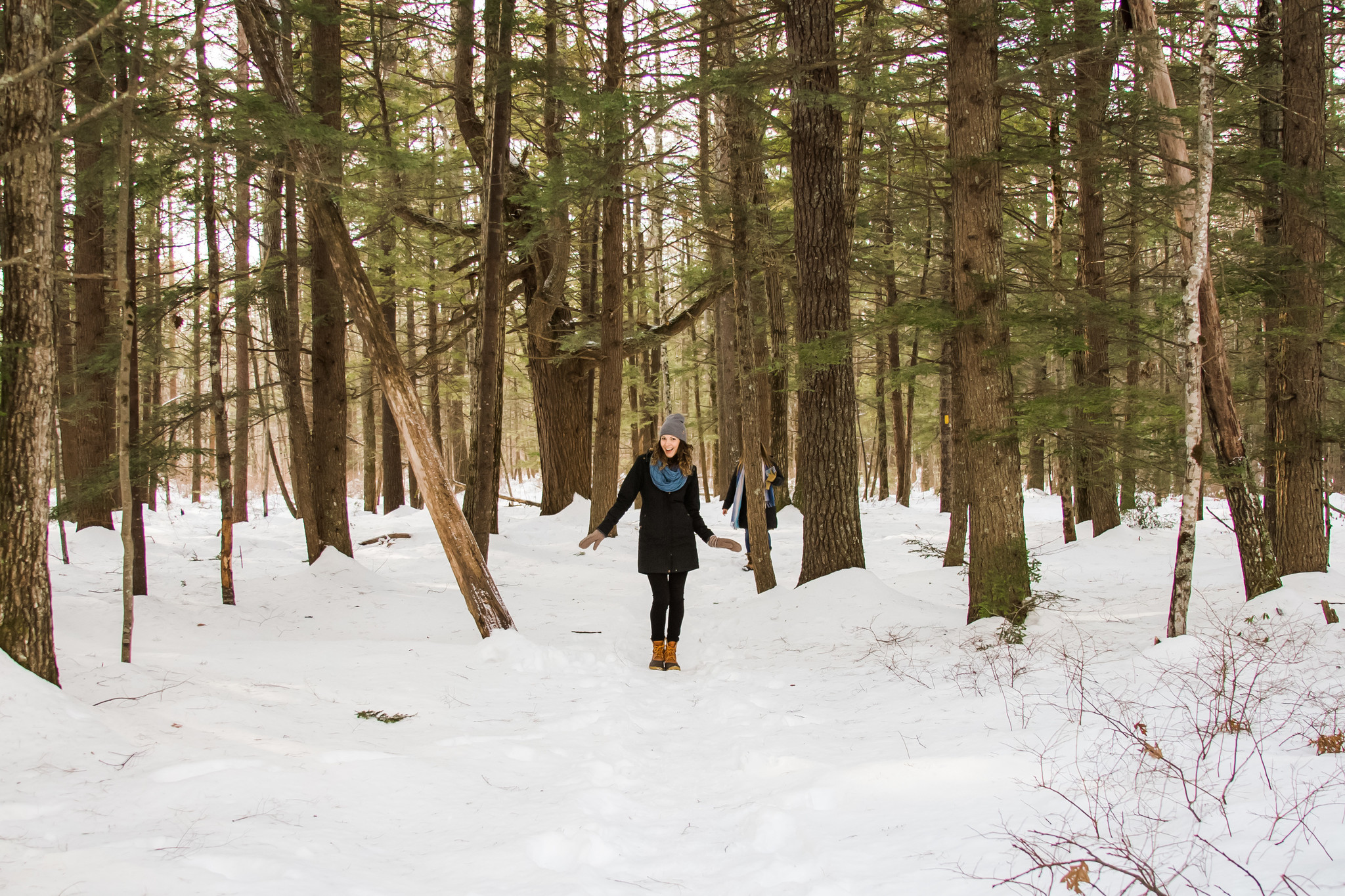 You can plan your visit and learn more about the Preserve here
Quiero Cafe
Next we stopped at Quiero Cafe in Saco for lunch.
Never heard of this place? Forget about making dinner tonight and go try it out! We all had such a difficult time deciding what to order because everything sounded so good. Lo and behold, as each dish was set before us, we all collectively let out OOH's and AAHH's. Everything was delicious, right down to the salsa, with its subtle heat that pleasantly surprises your tastebuds.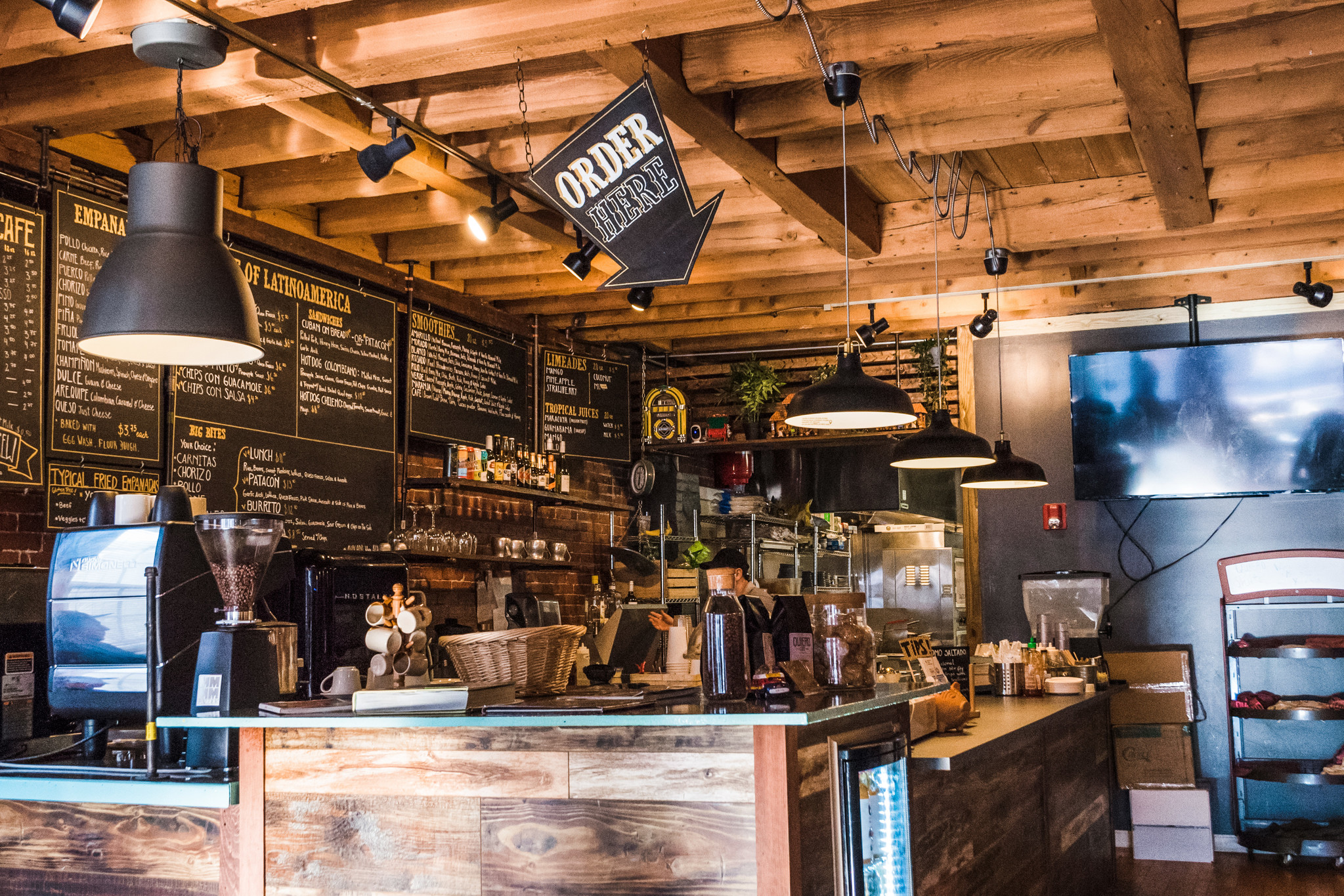 Maybe you're feeling hesitant; Maybe you're still keeping up with your New Year's Resolution to not eat out or avoid dairy (power to you). But let us tell you, there is an entire menu dedicated to smoothies, each named after a color, and they are both ultra satisfying and nutritious.
Don't get us started on the Limeades…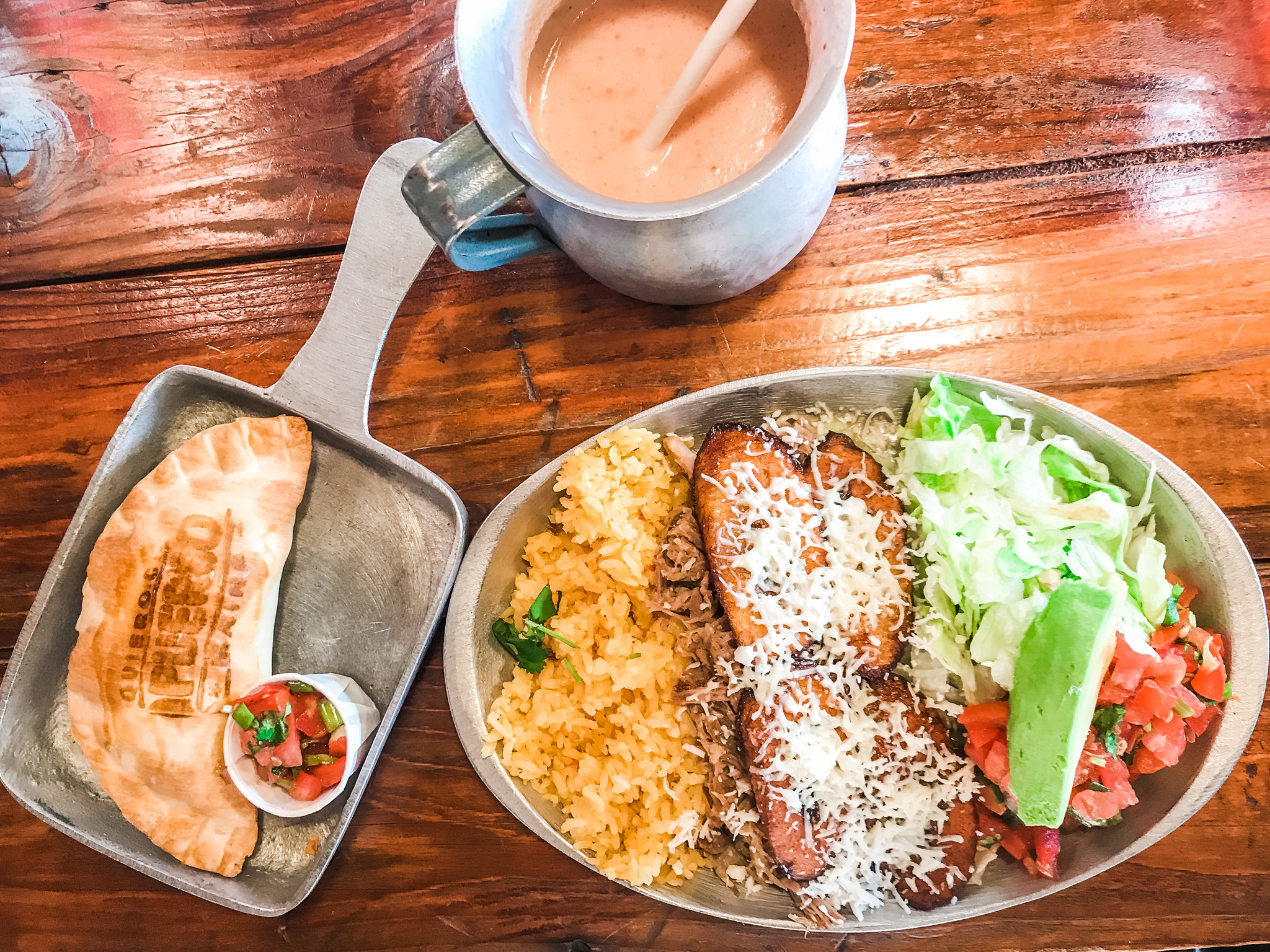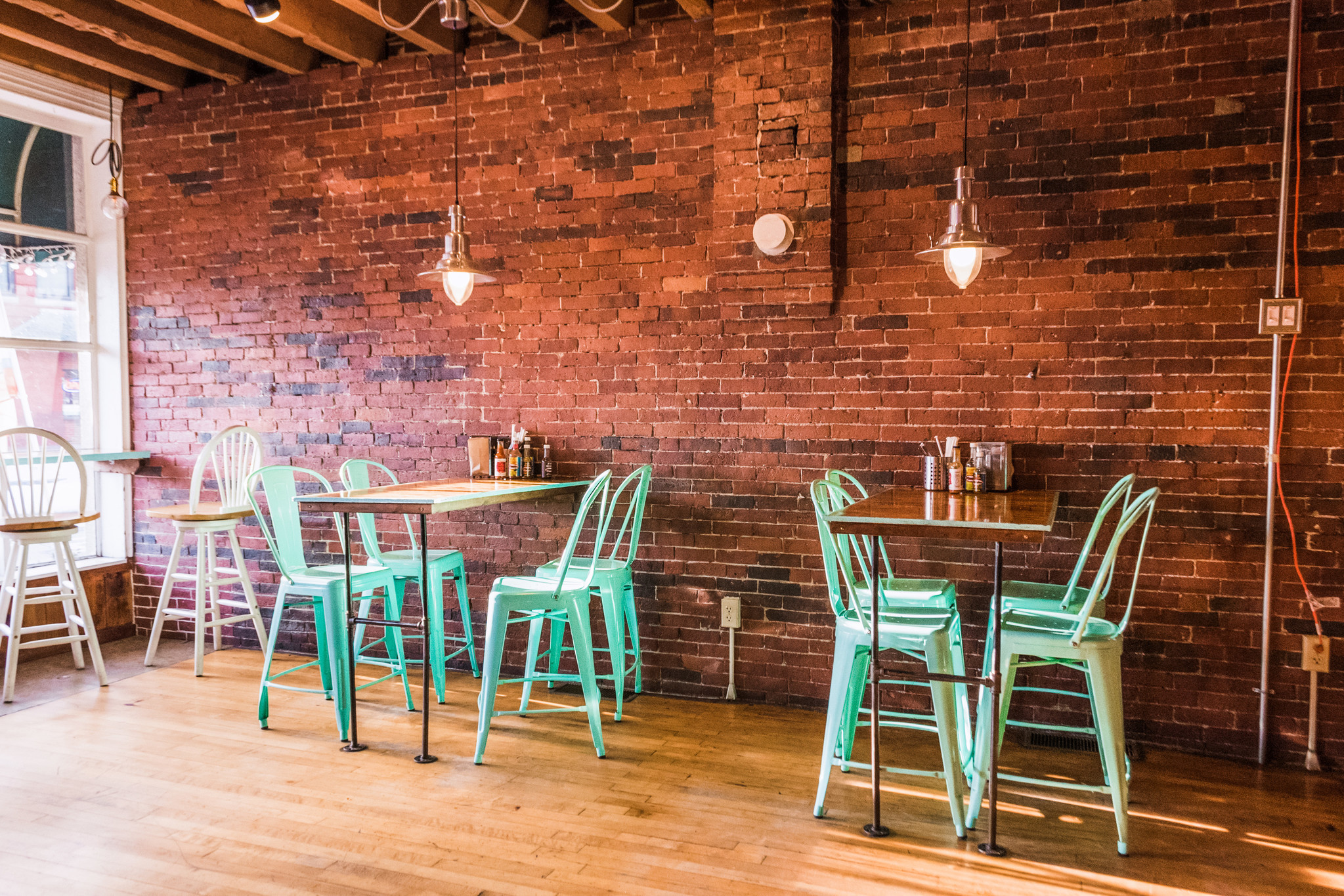 The atmosphere is warm and relaxing; You hardly remember that you're on main street in Saco.
We really can't say enough things about Quiero other than we'll be back soon!
These are the kinds of outings we love. Getting to see where the products we sell are brought to life and manufactured, playing and exploring in nature, and ending it all with a delicious meal together makes for a perfect day.
Get out and explore!