We took a trip with Daytrip staffer Jess and her daughter Delilah to Adams Family Farm Christmas Trees before the first snow storm struck. The farm is a local gem only five minutes from our store, and we always admire it when we drive by.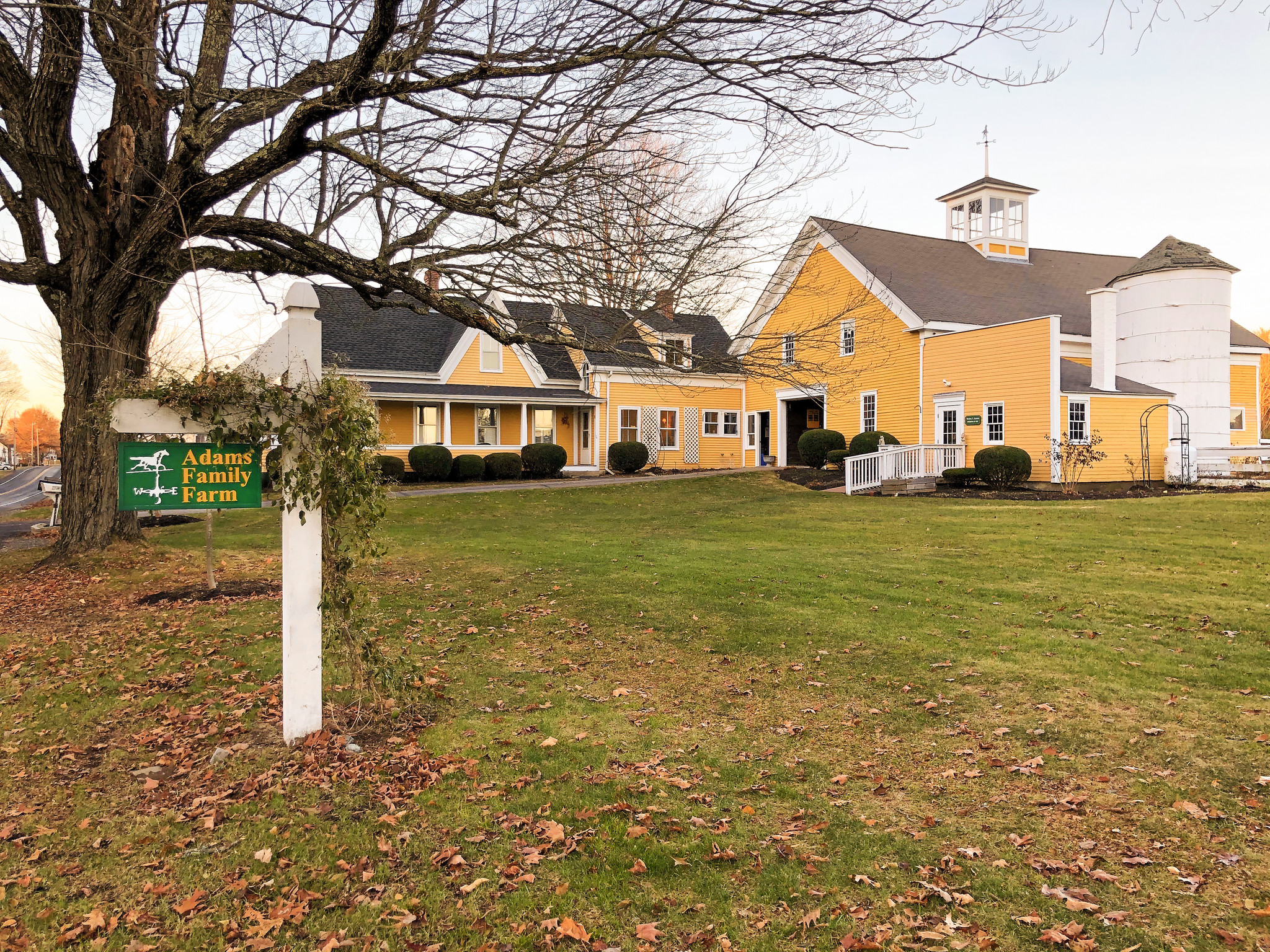 For five generations the farm has remained in the Adams family. We were taken by its beauty; there is so much you can't see from the road. Delilah loved visiting with the horses and watching the wild ducks in the small pond.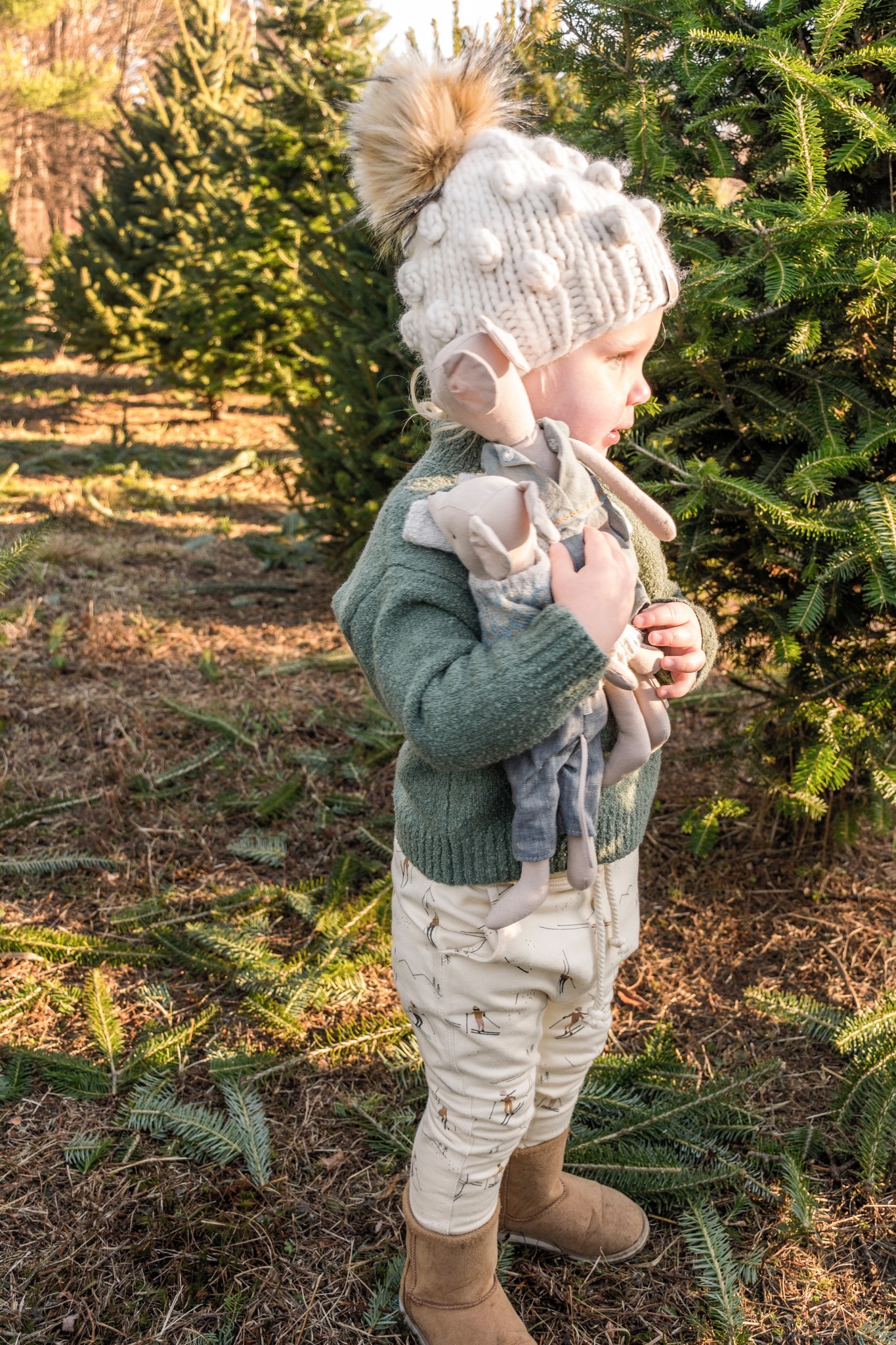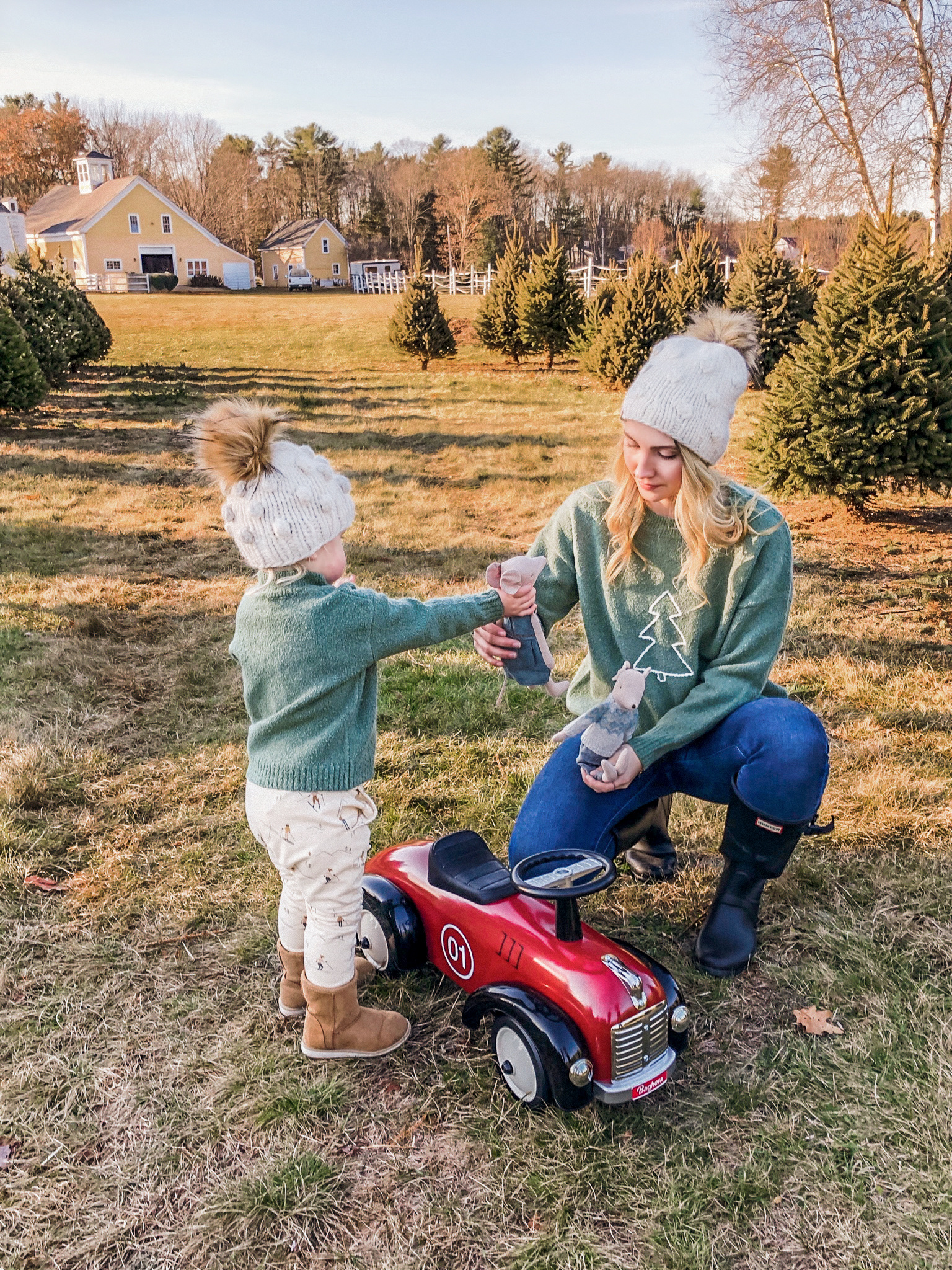 With her Baghera speedster in tow, we followed Delilah and Jess to see all of the Christmas trees ready for this year's season. Christmas trees grow one foot per year; So the 6-foot tree you cut down this year has been pruned and looked after on the farm for that long!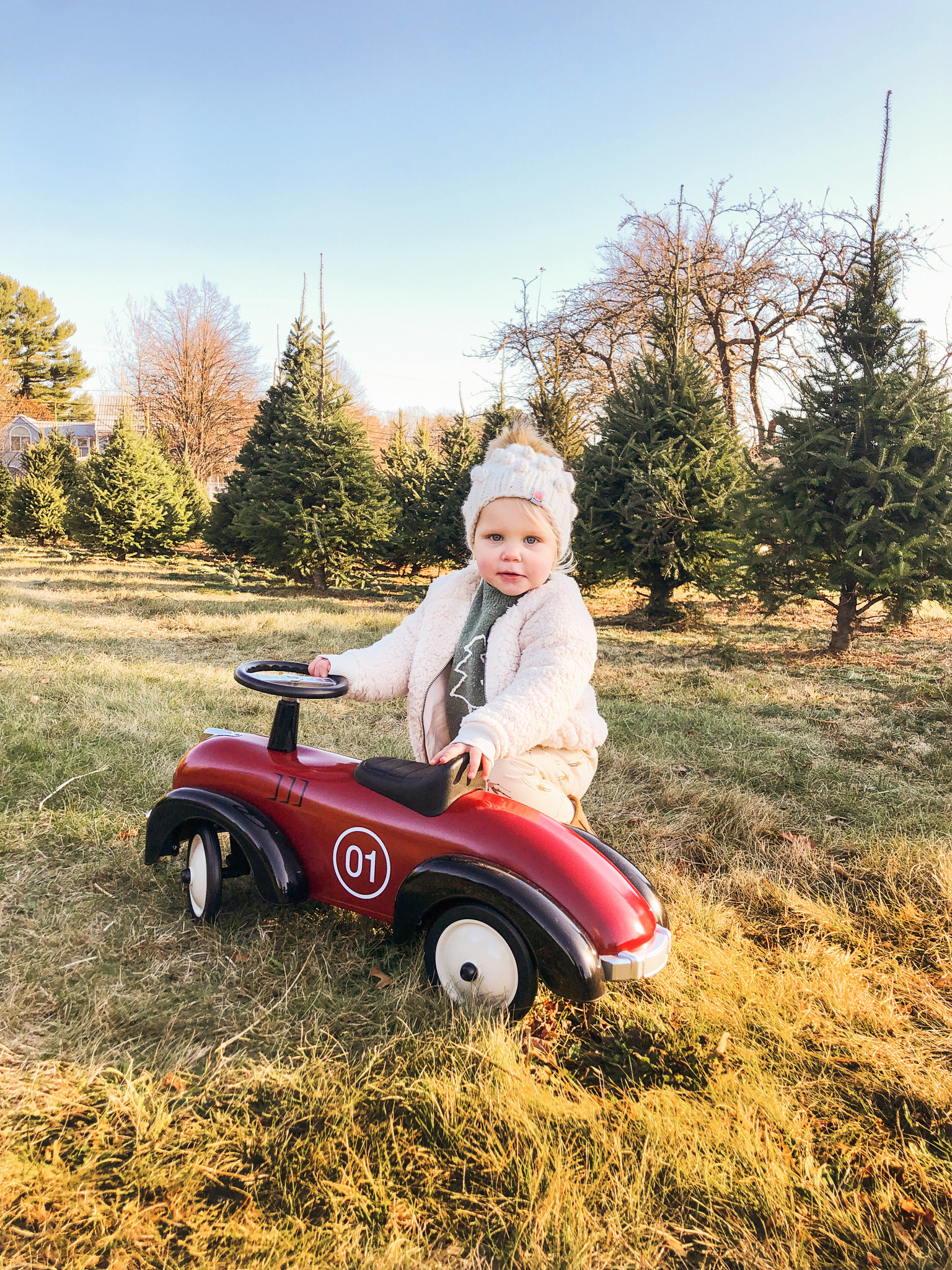 There were so many lovely trees to choose from, it will be hard to decide which one to take home!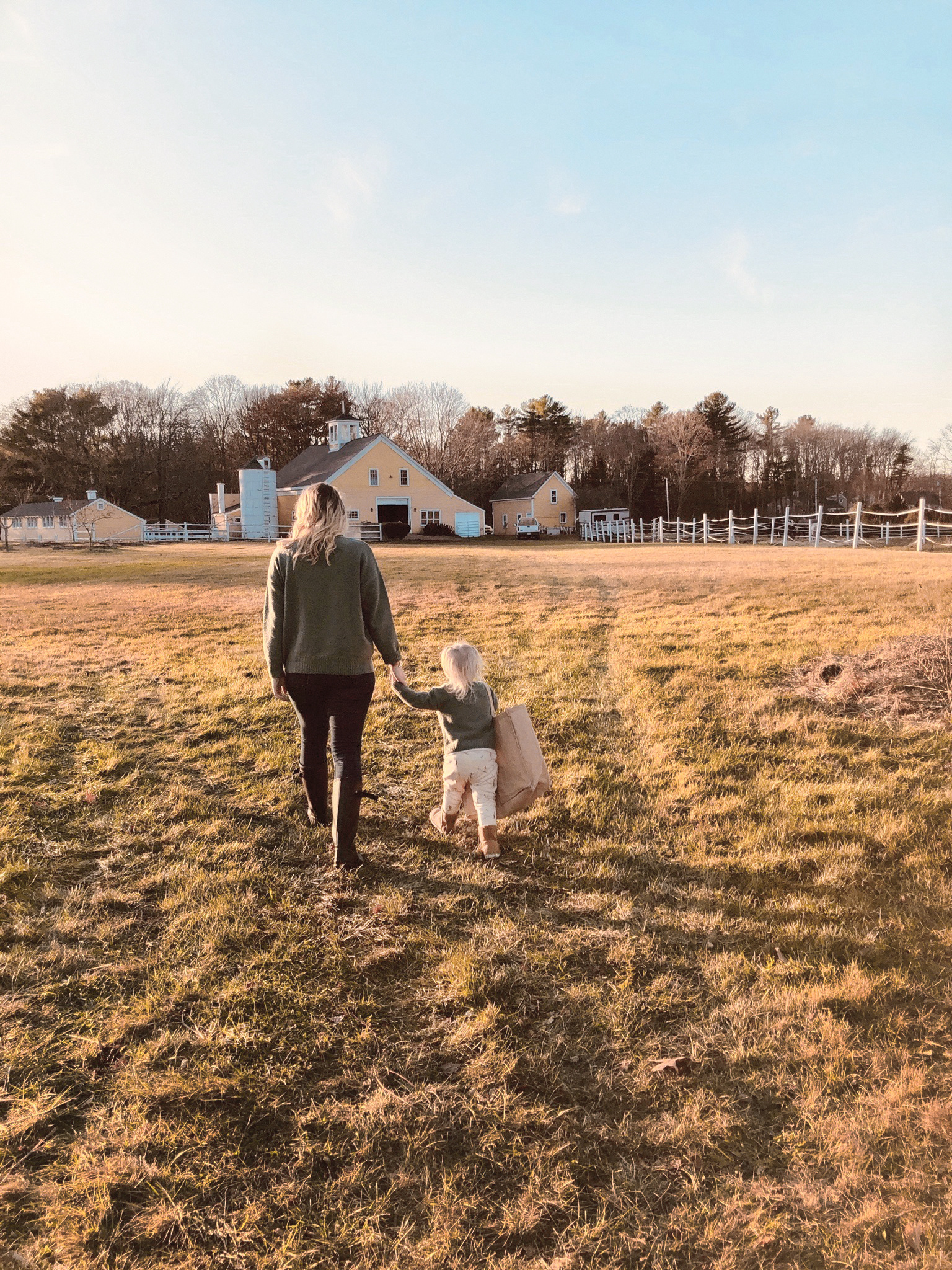 Featured Products
Children's Rylee + Cru Tree Cassidy Sweater
Children's Shit That I Knit Kids Campbell Beanie - White Lie