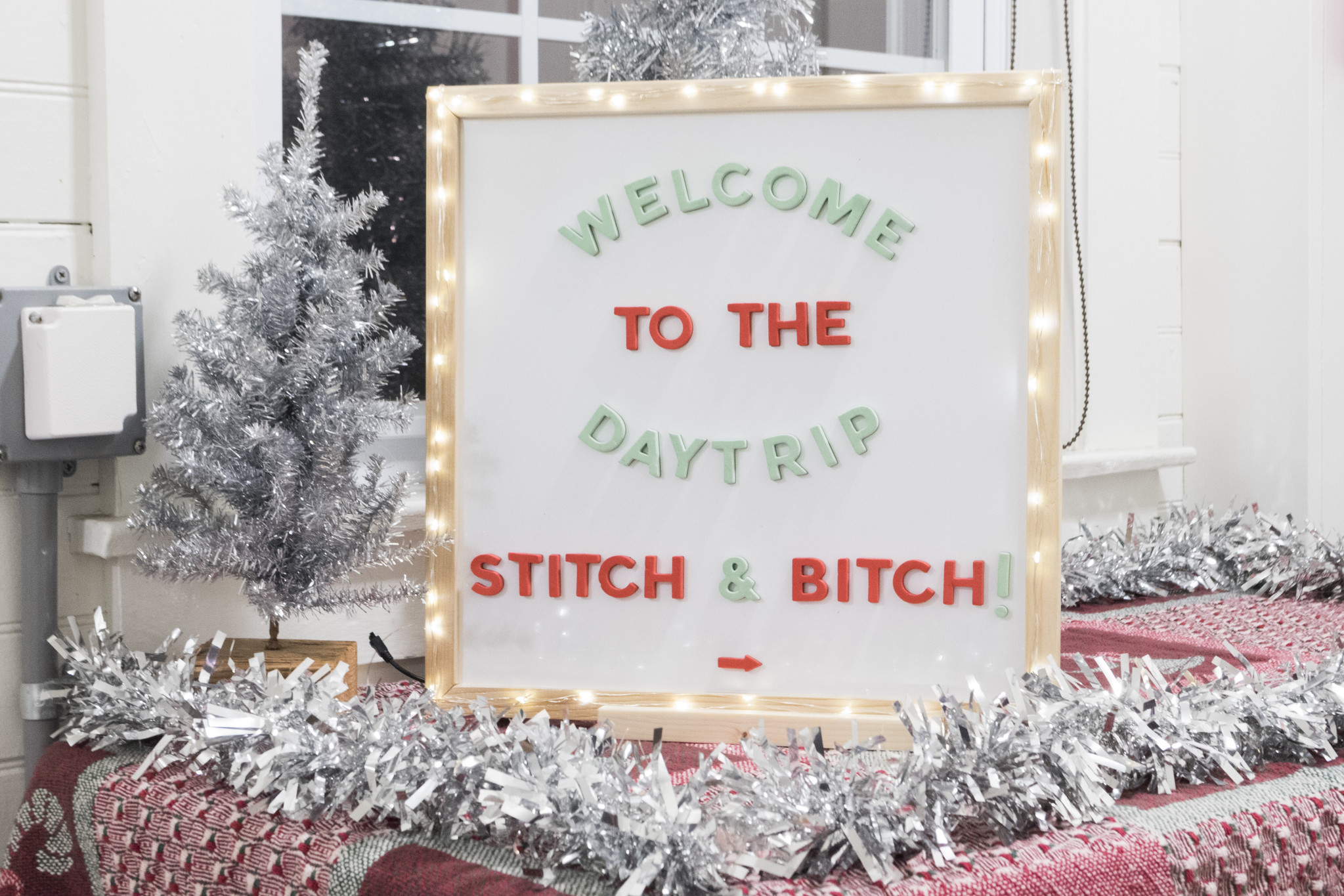 Welcome to Daytrip Society's annual "Stitch & Bitch"! Below you will get an inside peek at what it's like to be a part of the Daytrip family during the holidays! Each year we get together to break bread, reflect on the year and do a special craft project. This is always a fun time of year to celebrate with staff who have gone off to school to then come back home for the holidays and be able to reconnect with our winter crew. It feels like a reunion meets crafting night with a little holiday magic.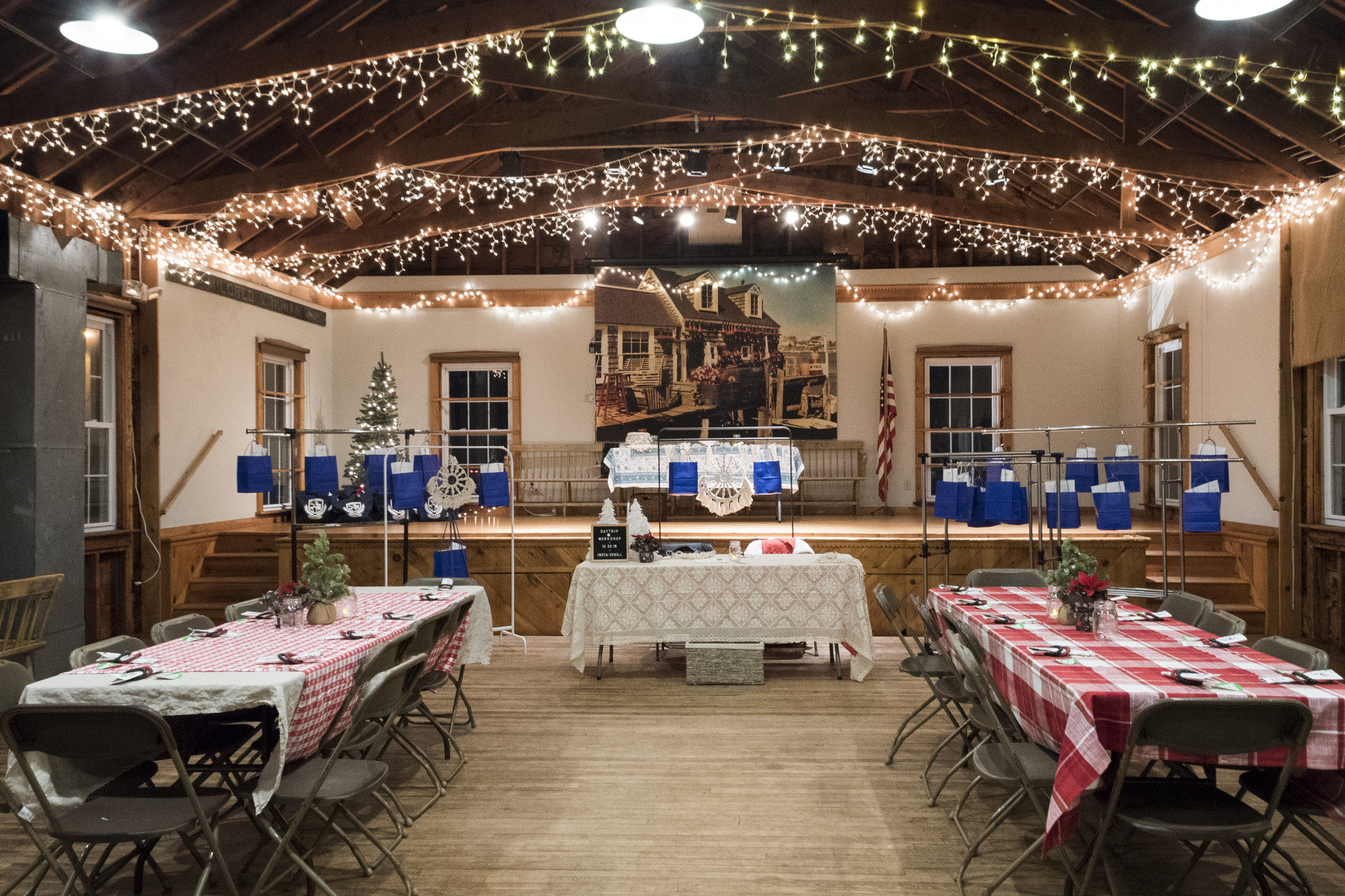 Since our staff has grown to a number that doesn't fit in our house anymore, our party was hosted in the cozy and wondrous Atlantic Hall in Cape Porpoise, Maine. Right as you entered the room you could feel it was going to be a magical night with the twinkling lights. The blue bags that were hanging on the hooks contained supplies for each staff member to create their own masterpiece using the skills of macrame!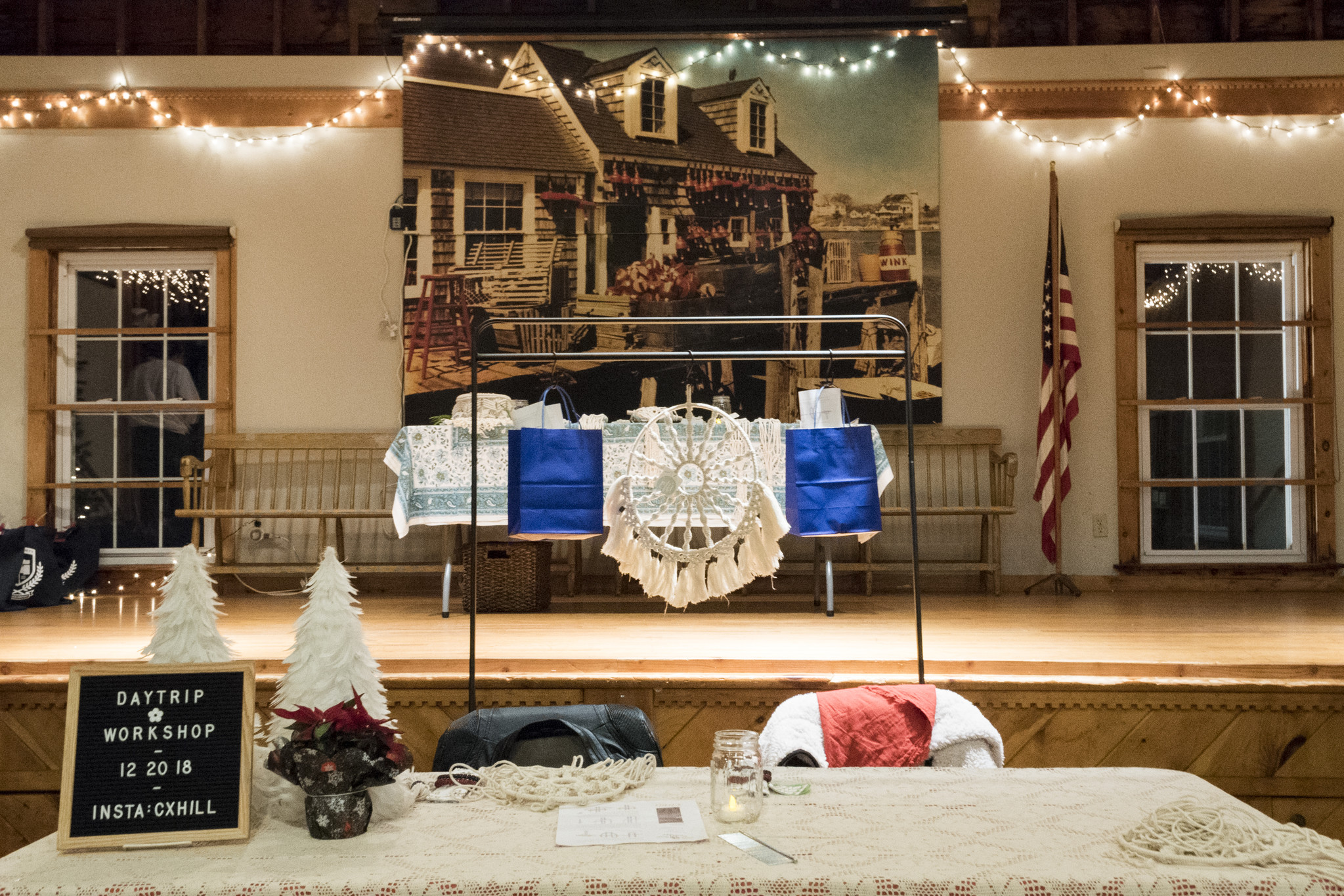 Our project for 2018 to all learn together was to make macrame dreamcatchers. We decided to reach out to Christina Hill, an inspiring macrame artist, to ask if she would be willing to teach us. We were thrilled when she agreed. Christina (@cxhill on Instagram), and her friend Sandra were wonderfully patient teachers who helped us learn how to tie knots and turn cotton rope into something beautiful. You will be able to see more of Christina's work at Daytrip Society in Spring/Summer of 2019!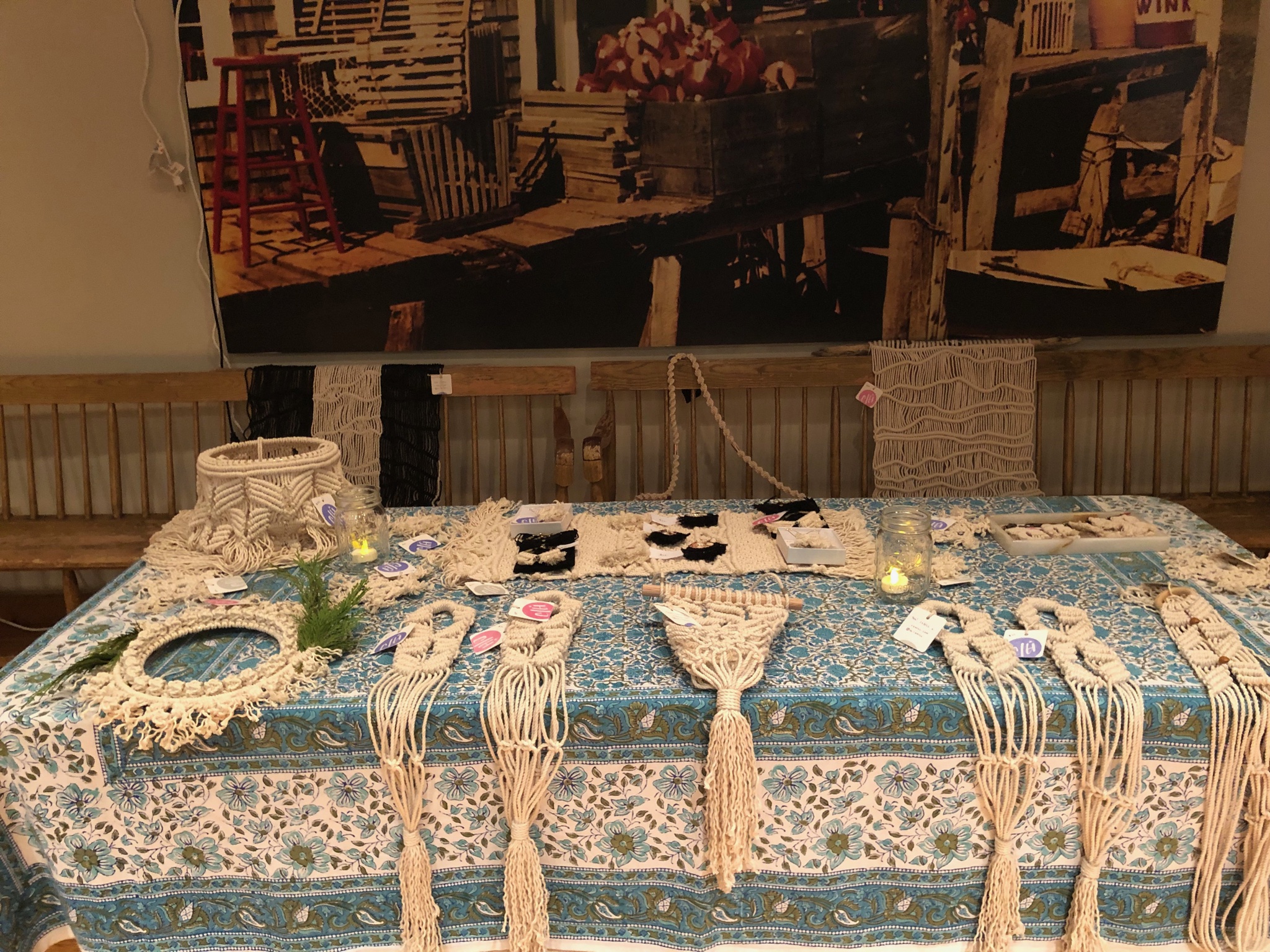 Christina and Sandra were kind enough to bring along some of their own macrame pieces for purchasing and reference. It's amazing to see all the remarkable things you can create! Planters to shelves to wreaths and keychains. The possibilities are endless!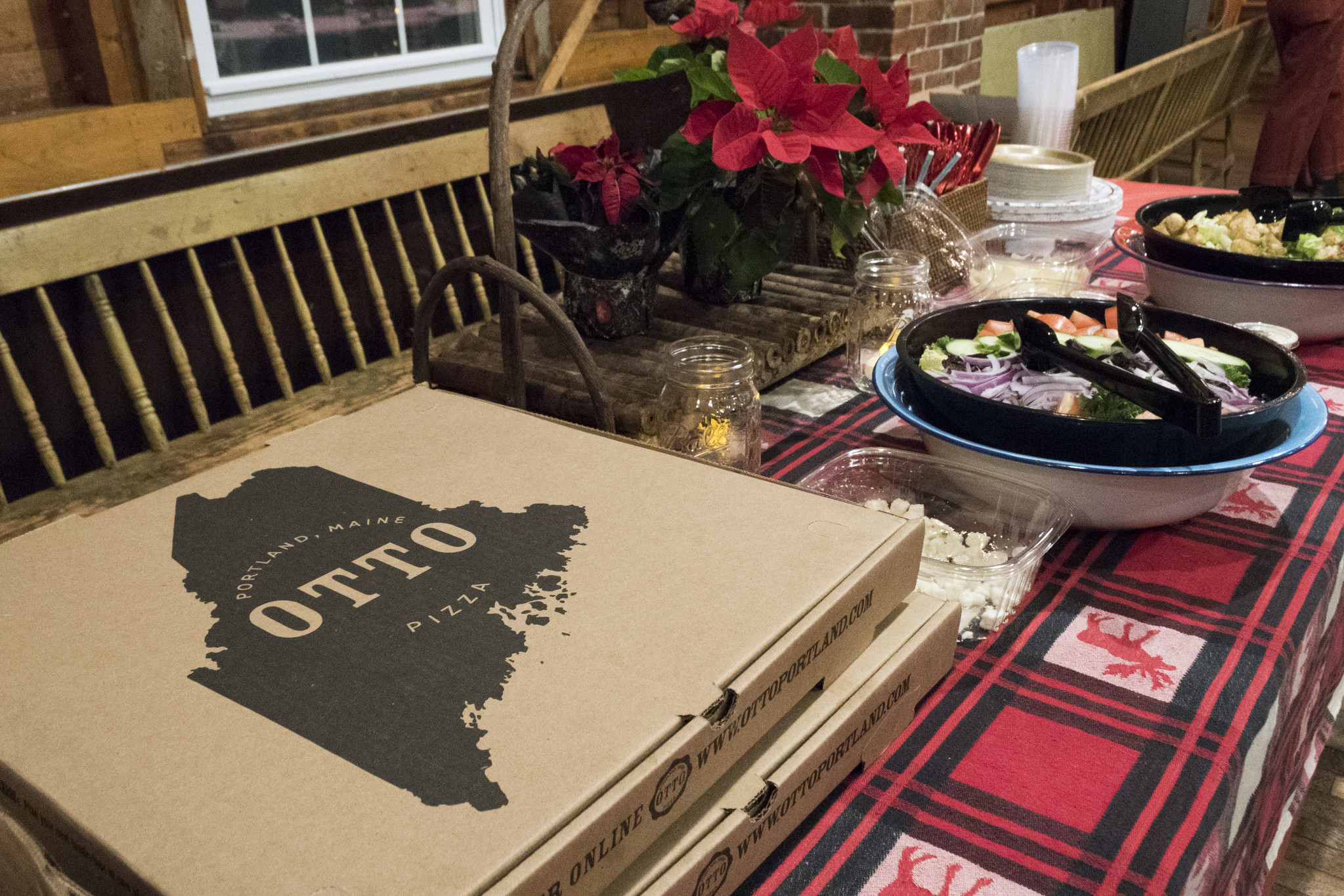 The party feast was supplied by Otto's pizza in Portland, Maine. Well known for it's incredibly delicious homemade pizzas. We had quite the selection of various mouthwatering choices between "Mashed Potato with Bacon & Scallion" to "Butternut Squash with Ricotta & Cranberry". Only Otto's can deliver that delightful unique taste that keeps you going back for more. Along with our pizzas we had quite the array of delightful cookies from the Boulangerie bakery and some thirst-quenching natural sodas from Frinklepod Farm.




The macrame process was studious but gratifying. Each step takes much precision and effort. Macrame involves a lot of patience and attention to detail. There are many ways of weaving to create various designs to make your piece unique to you.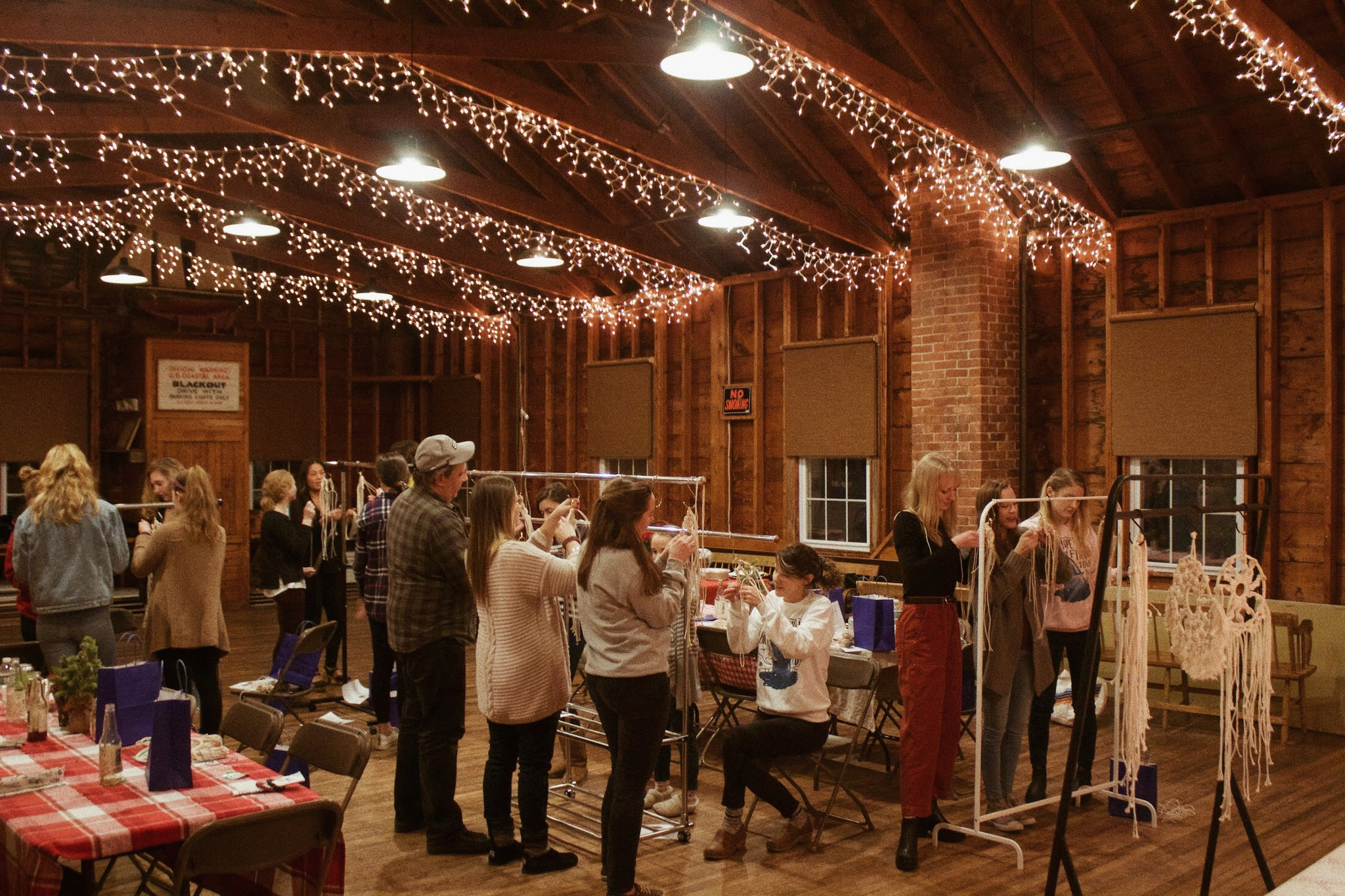 (photo credit: Christina Hill)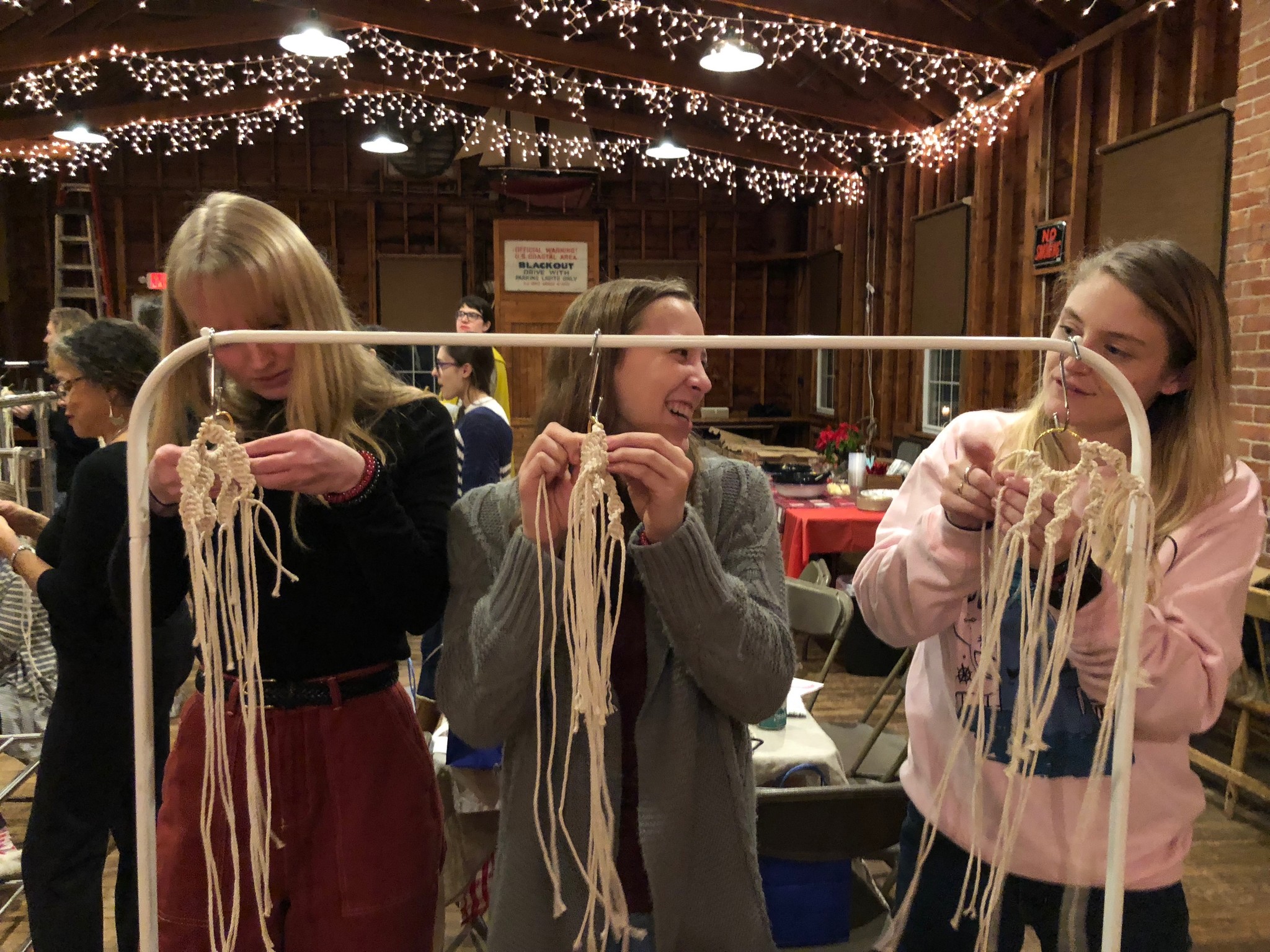 Even with a room full of first-timers, each member of staff went home with an incredible piece they were proud to say they made themselves. It was a relaxing activity perfect for a winter's night in a cozy cabin-like environment. Along with the progress of our dream catchers grew our appreciation for the craft.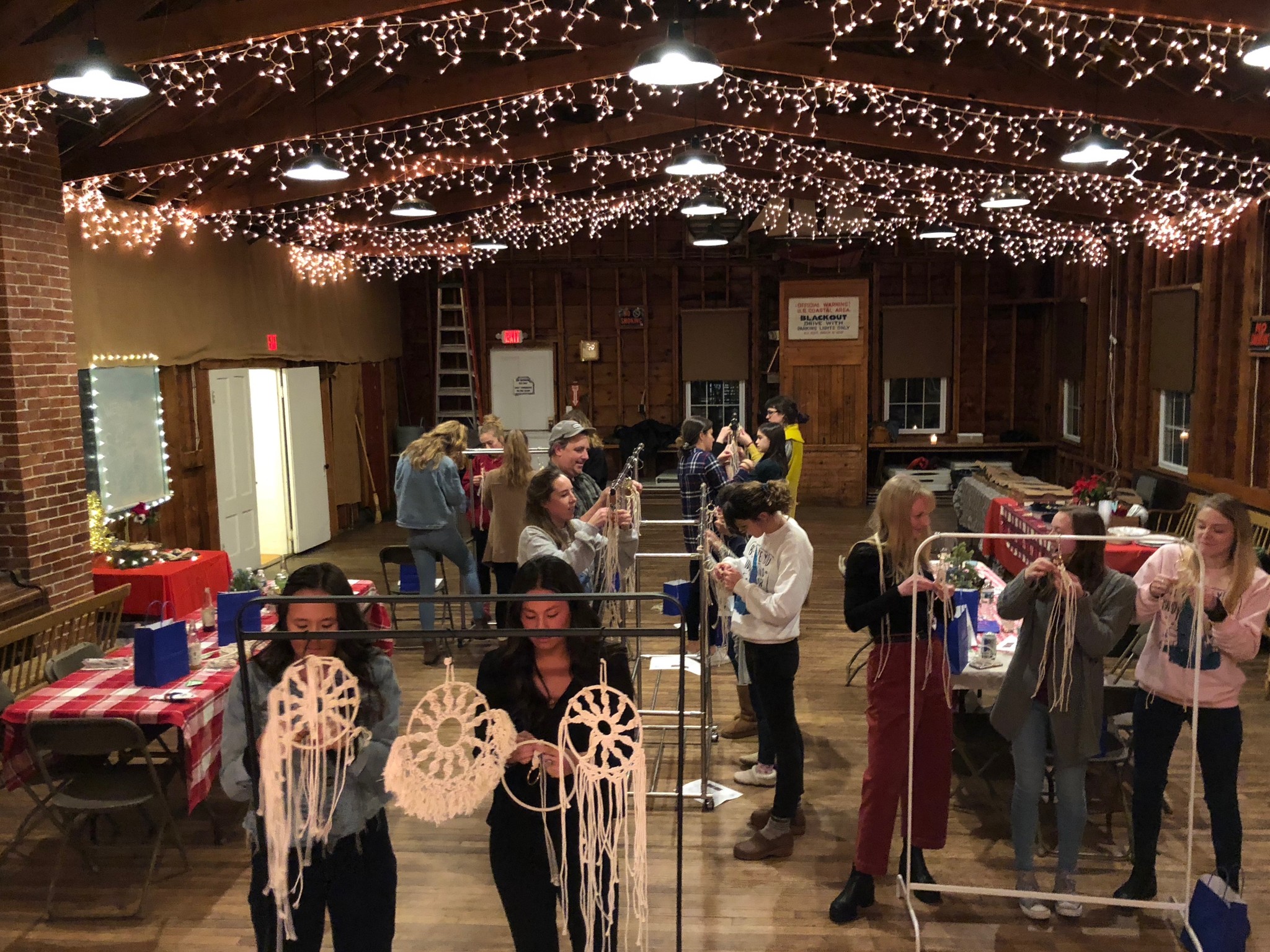 The Atlantic Hall was the perfect space for our party. A comfy fairytale escape from the cold winter's night. Who wouldn't want to craft while in this enchanting space?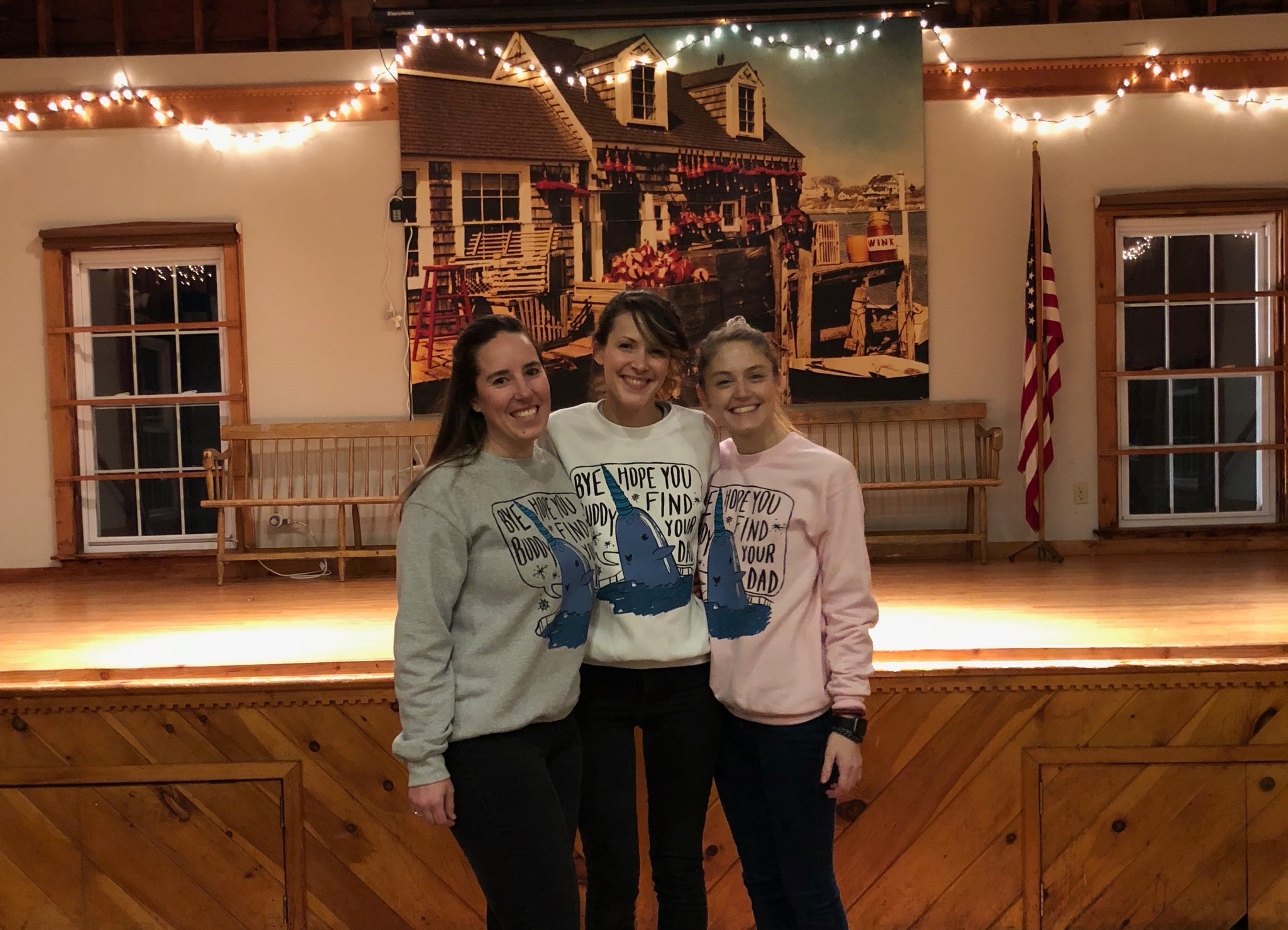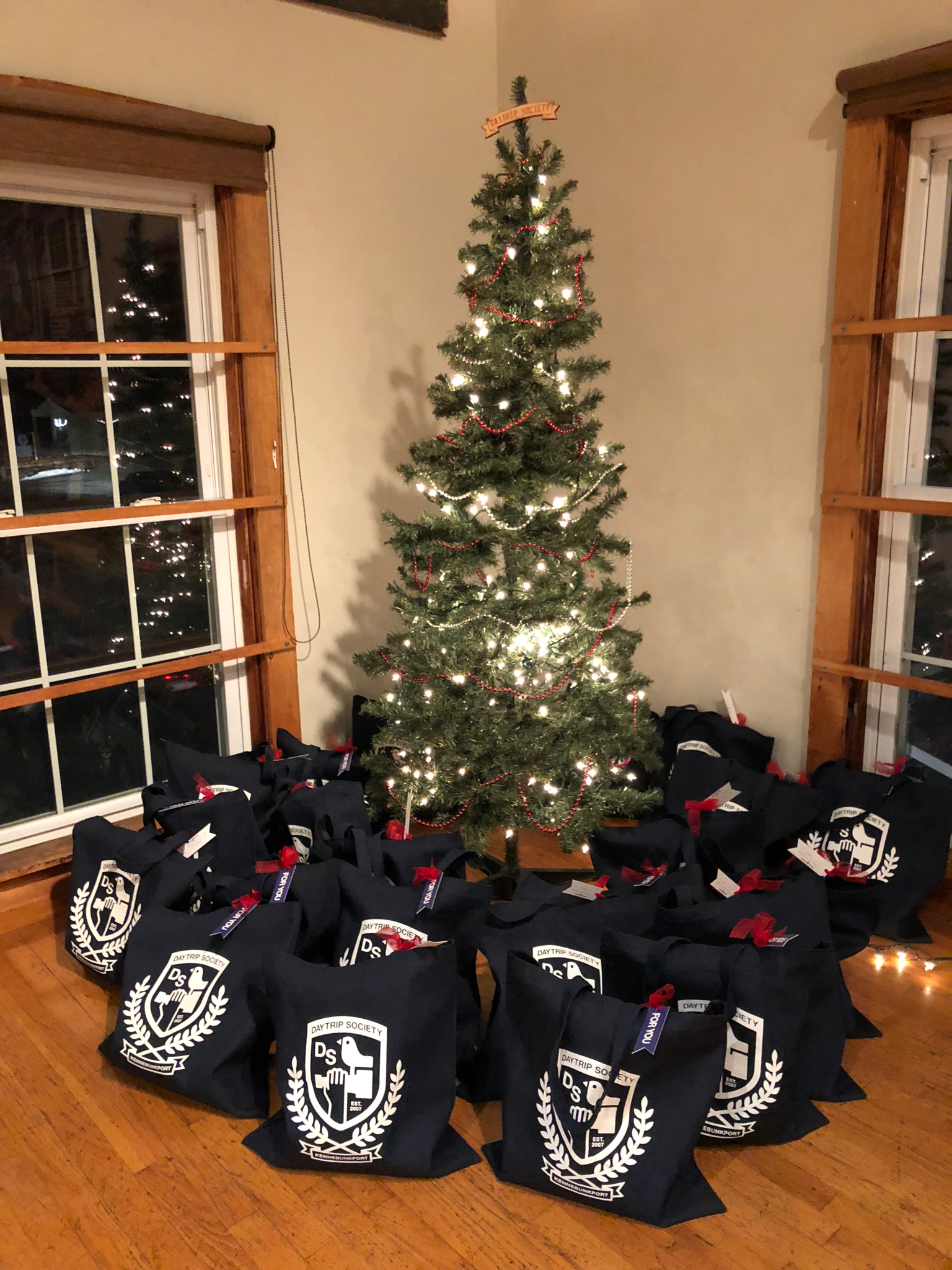 As it was time to go, each staff member picked up their present under the tree. Throwing parties for our staff is our favorite way to show our appreciation for all their hard work they put in during the year. Our staff means everything to us and we couldn't do it without them! It was a fantastic end to a joyful night.