This time of year is always a flurry of activity amidst all of the magic. So much goes on here at Daytrip Society in preparation for Christmas Prelude and the Holiday Season, but there is a quick moment of pause just after Prelude wraps up and Christmas peers around the corner where we Daytrippers get to take a breath and come together to celebrate not only the holidays, but each other.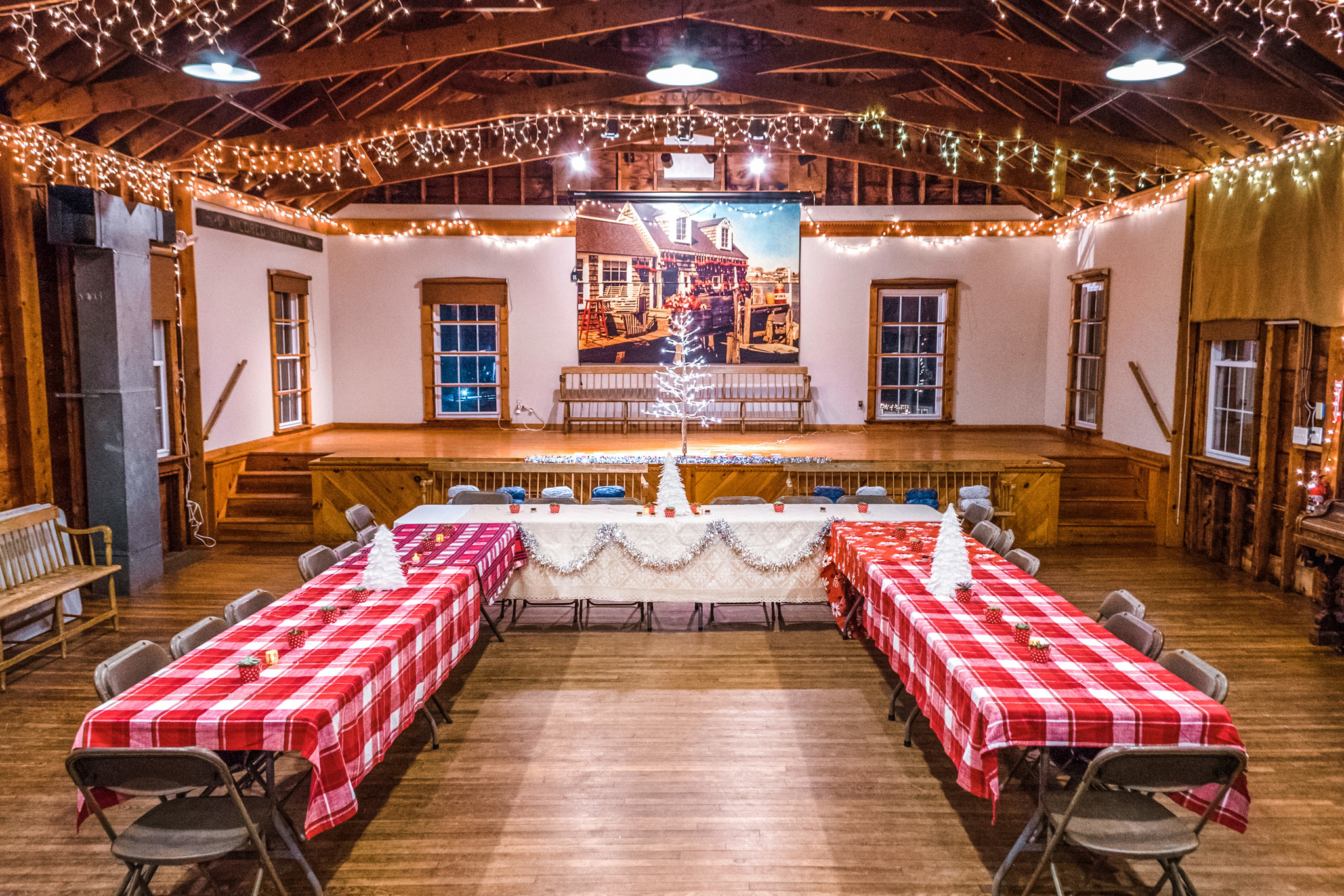 For the second year in a row, Atlantic Hall hosted our Holiday Stitch & Bitch. This is a treasured place and we couldn't think of a more lovely venue to gather together and get crafting.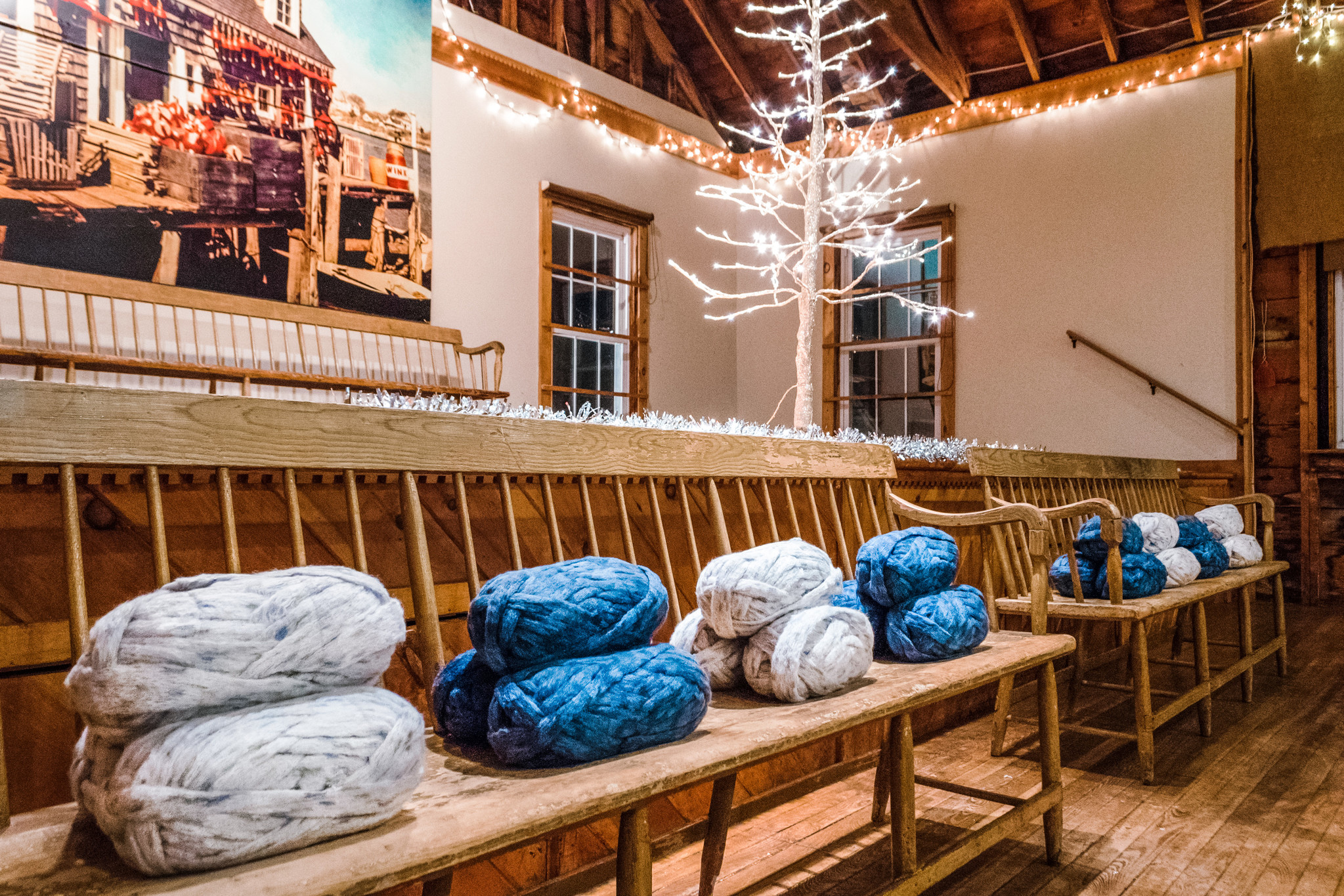 "Stitch & Bitch" is a term known for knitting groups who meet up, chat and knit, crochet or embroider. We at Daytrip Society love a good DIY and long ago dubbed our holiday party our own Stitch & Bitch. Macrame, origami lanterns, and homemade terrariums have been crafts of years past, so you could imagine how particularly exciting this year's project was when it actually involved knitting!
Learning how to knit our own neck cowls was incredibly fun and also surprisingly hilarious as we are a mix of experienced and novice knitters. Watching each other help one another and learn a new skill is such a rewarding part of these get togethers.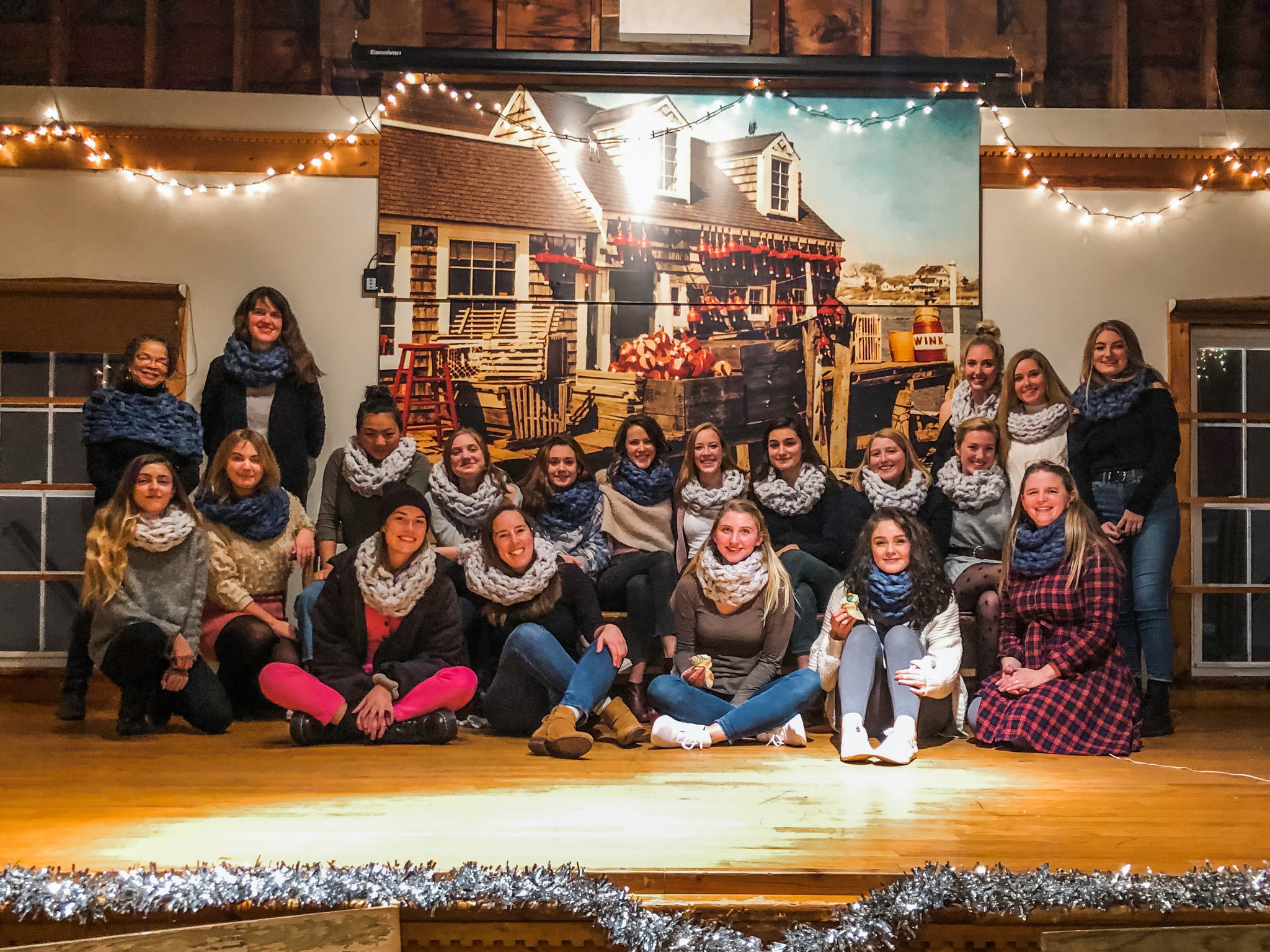 We sipped on homemade holiday punch and enjoyed fresh bites off the rainbow veggie platter. We were thankful to have carrots from the garden and pottery from The Good Earth Pottery to showcase the veggie platter beautifully. Endives, Watermelon Radishes and Purple Cauliflower added color and fun variety to the plate. This year we decided to try pizza from Colleti's Pizza Factory in Biddeford and we were pleasantly surprised at how delicious it was!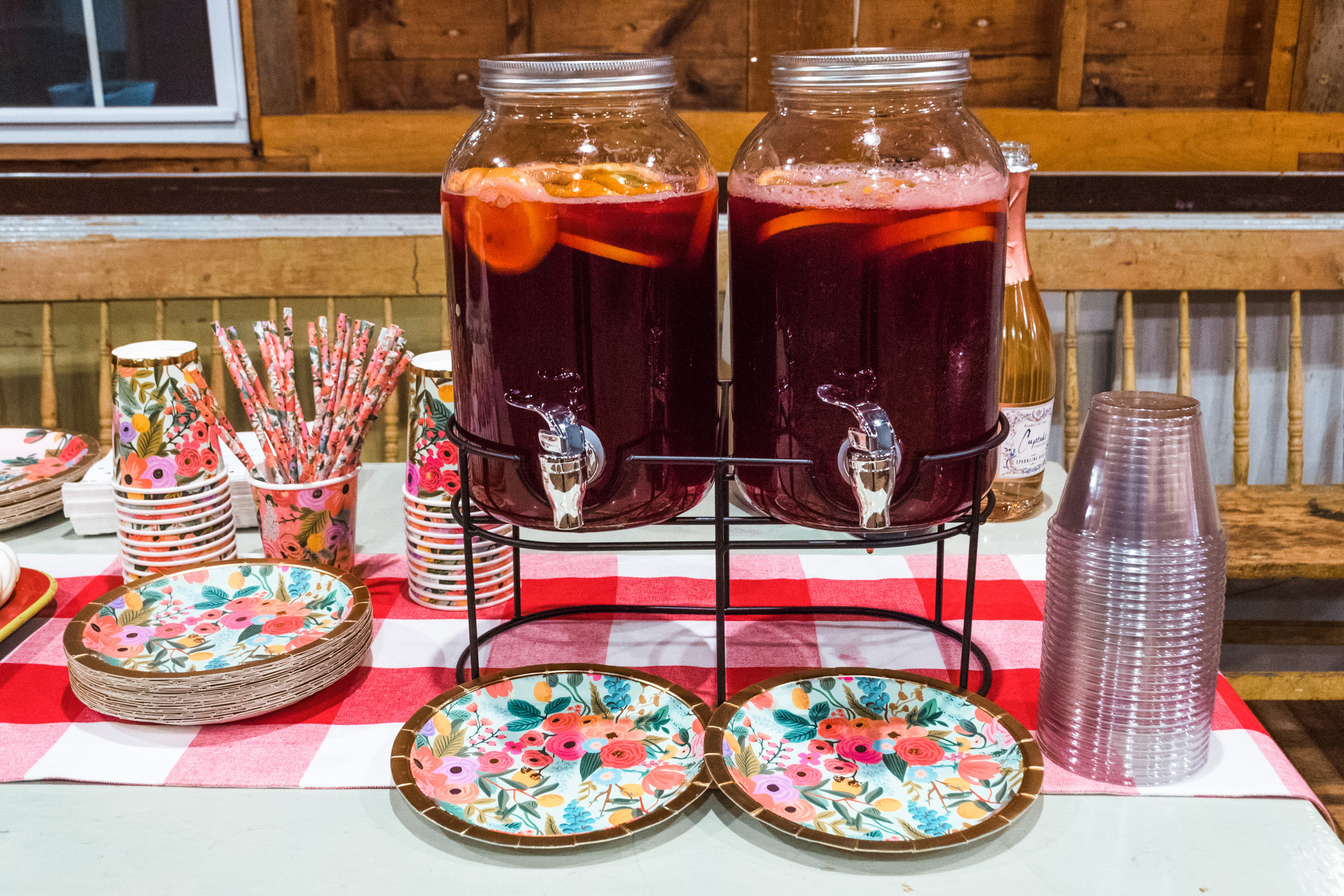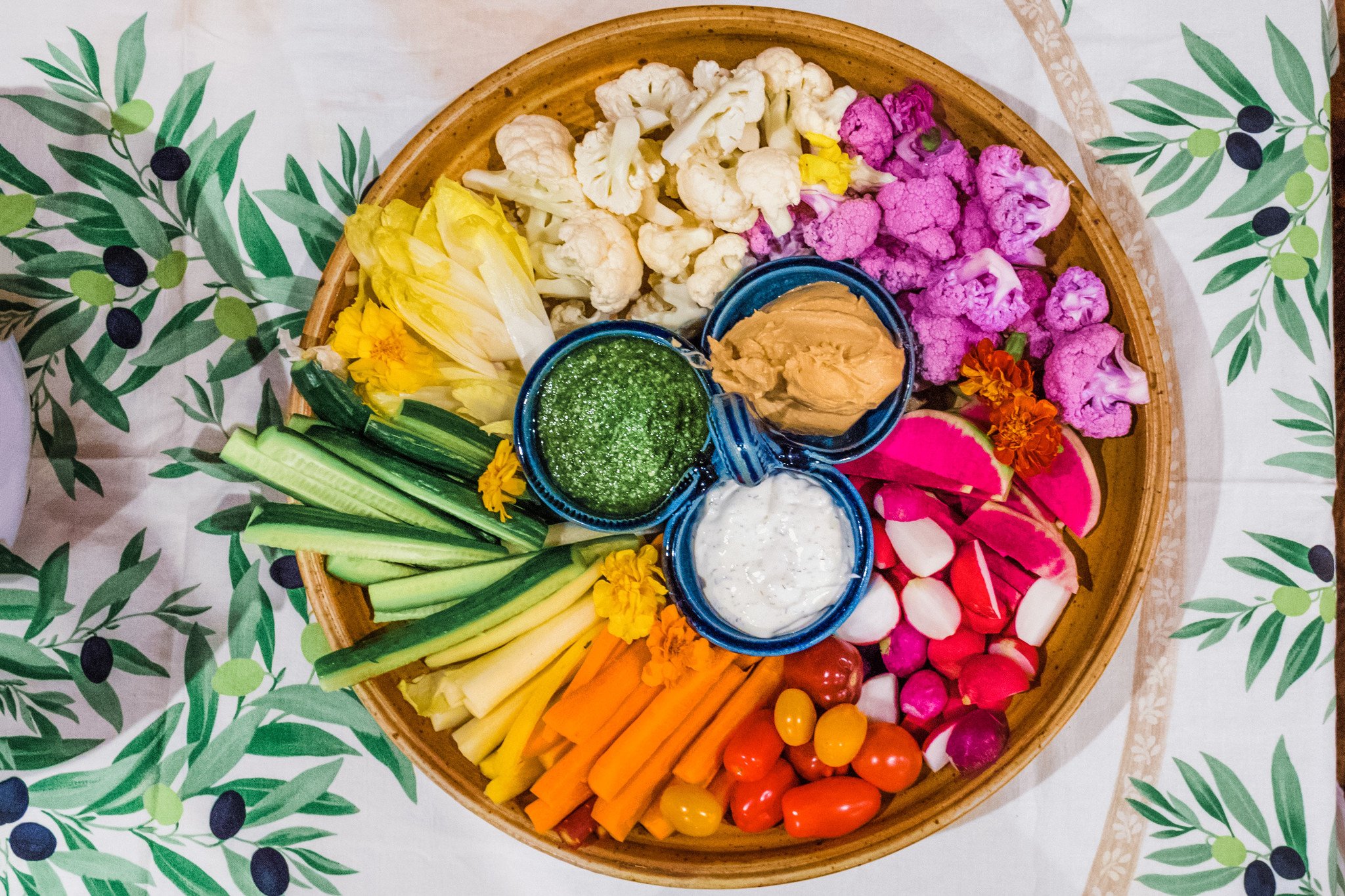 Our actual sugary dreams came true because of Coastal Confections. The sweaters and mittens were beyond adorable and everyone's eyes lit up with sweet sweet joy when they saw the store's logo on a cookie!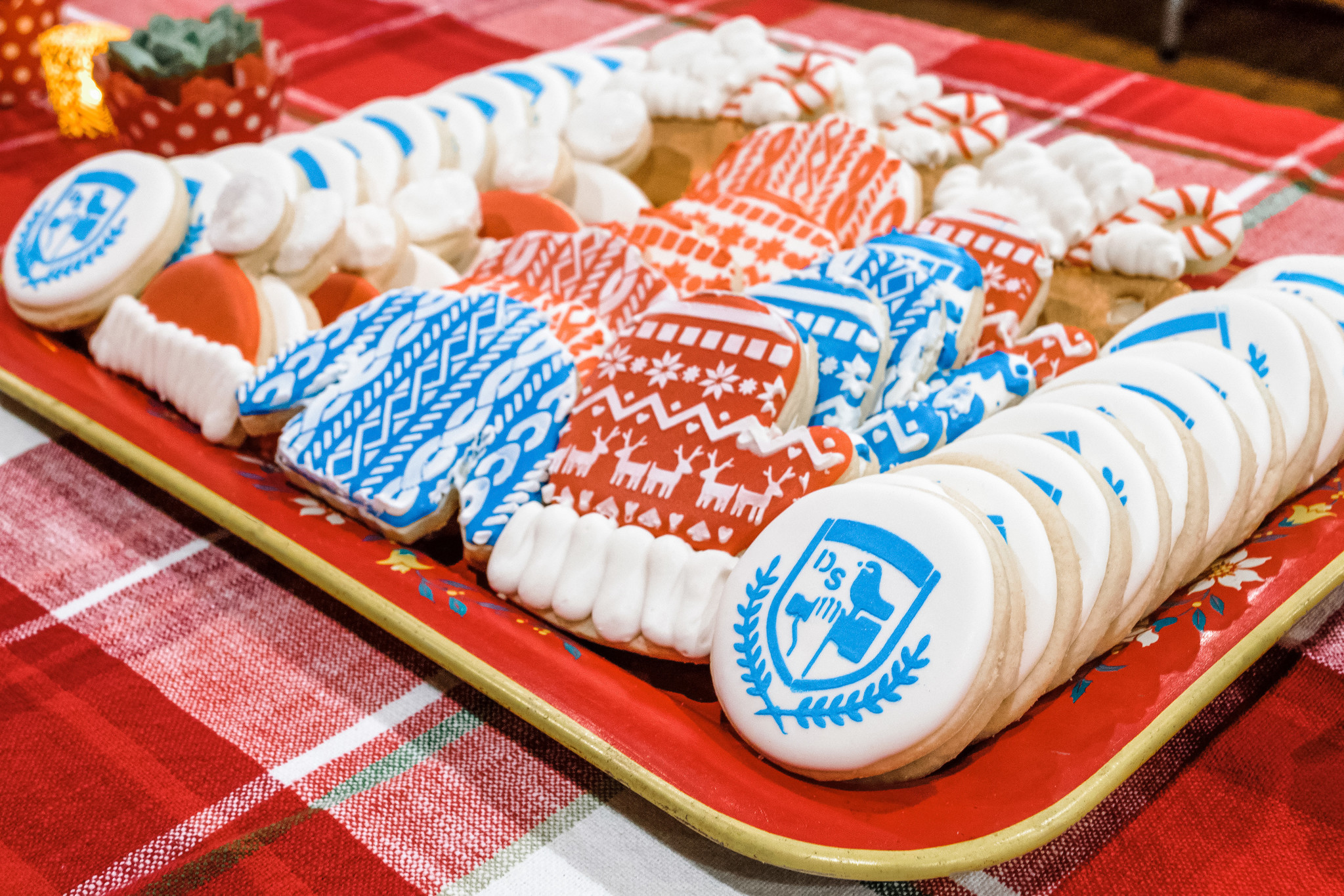 If you know Daytrip Society well, you are familiar with our succulents outside of our door we plant in the spring. We love watching them grow and seeing people admire them. So it goes without saying we are obsessed with succulents. Our friend's at Reilly's Bakery blew our minds with these cupcakes. They were almost too beautiful to eat!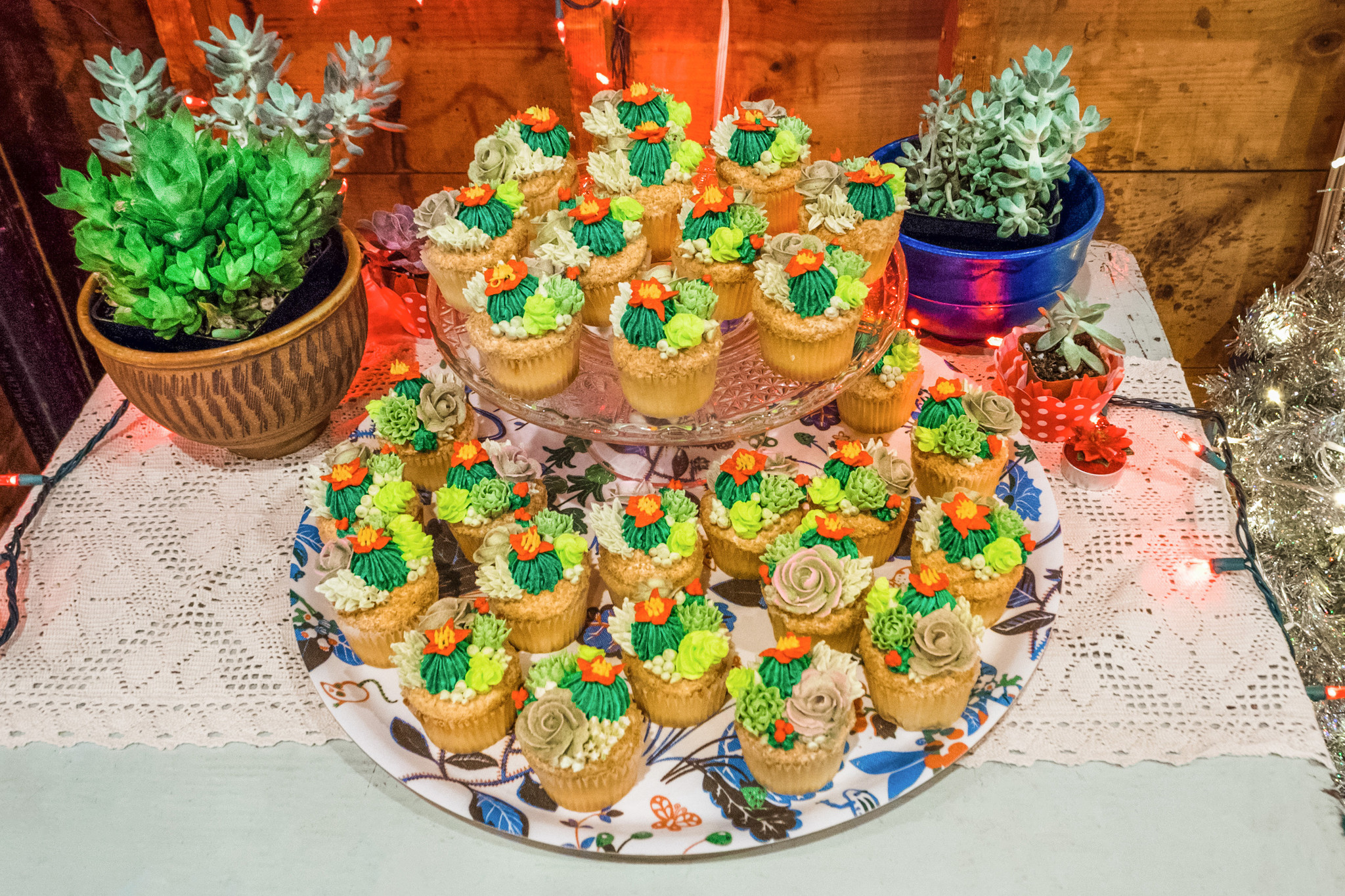 We have the pleasure of working with some of the most hardworking and delightful group of people. Our Holiday party is one of our favorite parts of the year because we're reunited with our summer staff who are home for winter break.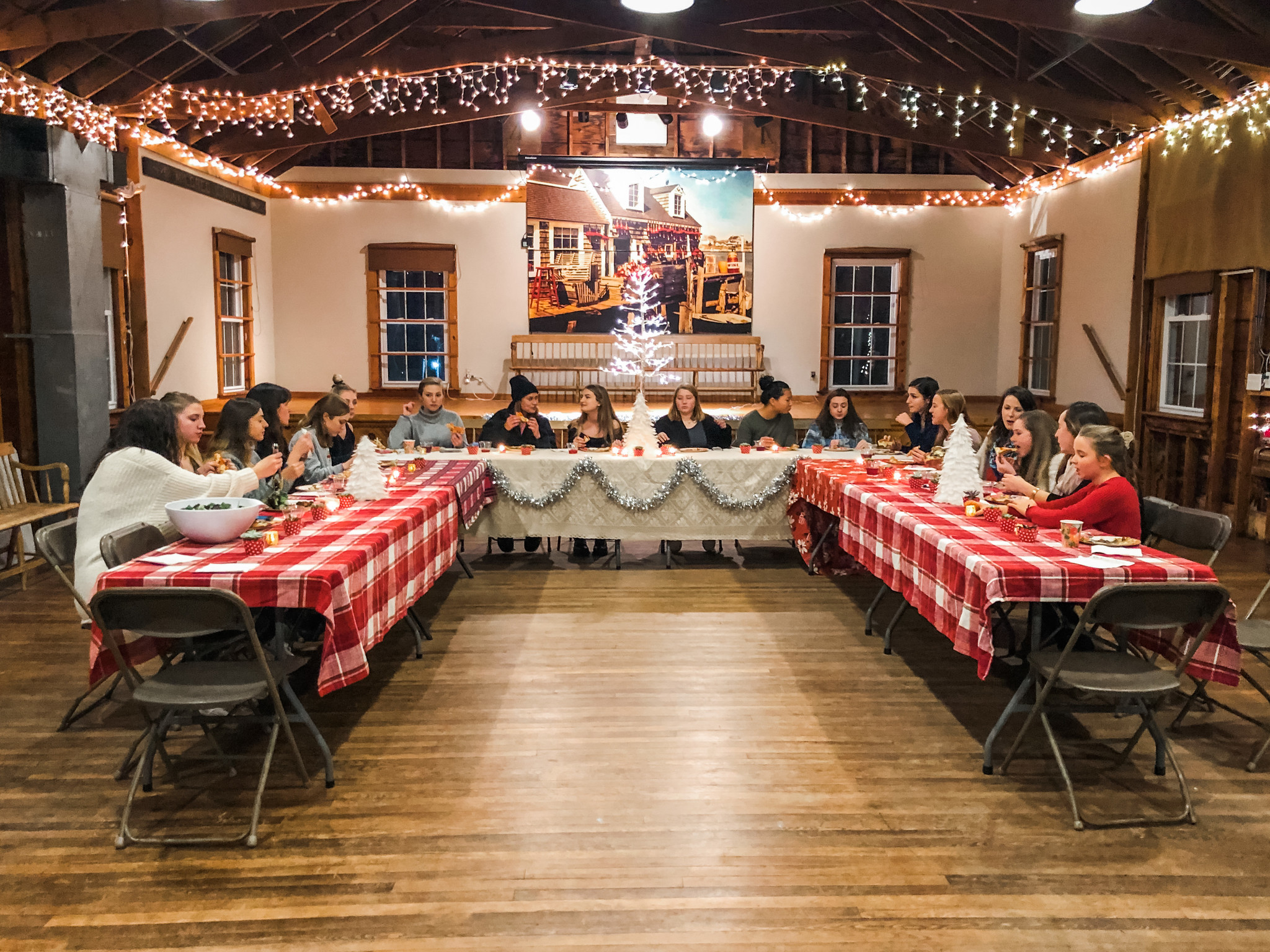 Thinking up this year's gift was particularly fun. Keeping our eyes and ears open to what products the staff talk about and admire always helps inspire us to gift something that shows them how much they're appreciated.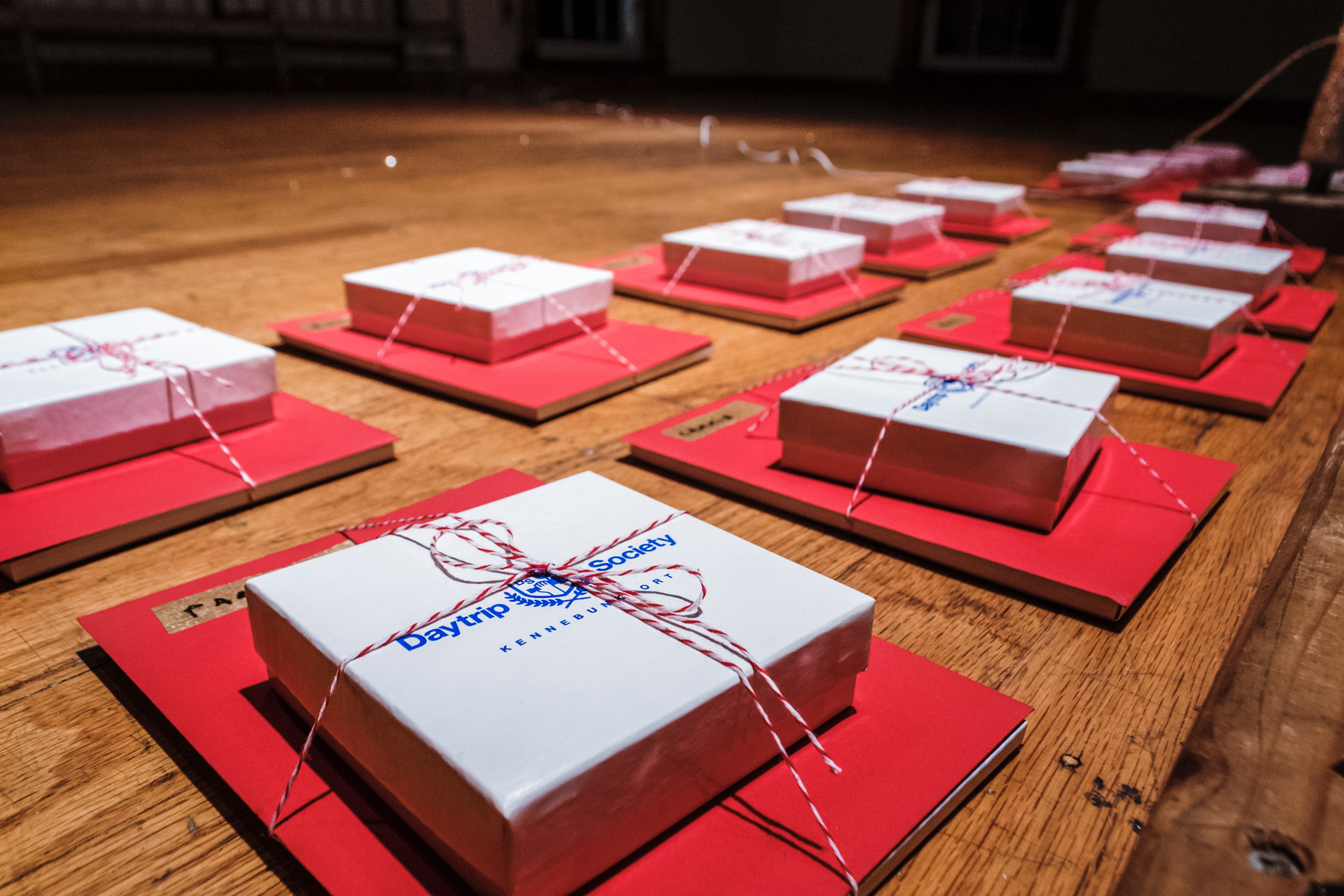 Our General Manager, Emma Alexander, is a talented metalsmith. We carry a selection of her jewelry in the store. For our staff she made personalized necklaces with everyone's first initial. These darling necklaces were adored!
New in store are these coveted lip balms by Winky Lux. The clear lip balm works with the natural pH balance of your lips and turns to your own unique shade of pink! The staff were all itching to buy one, but we surprised everyone with a lip balm to accompany the necklace.  The reactions were priceless. They were so excited!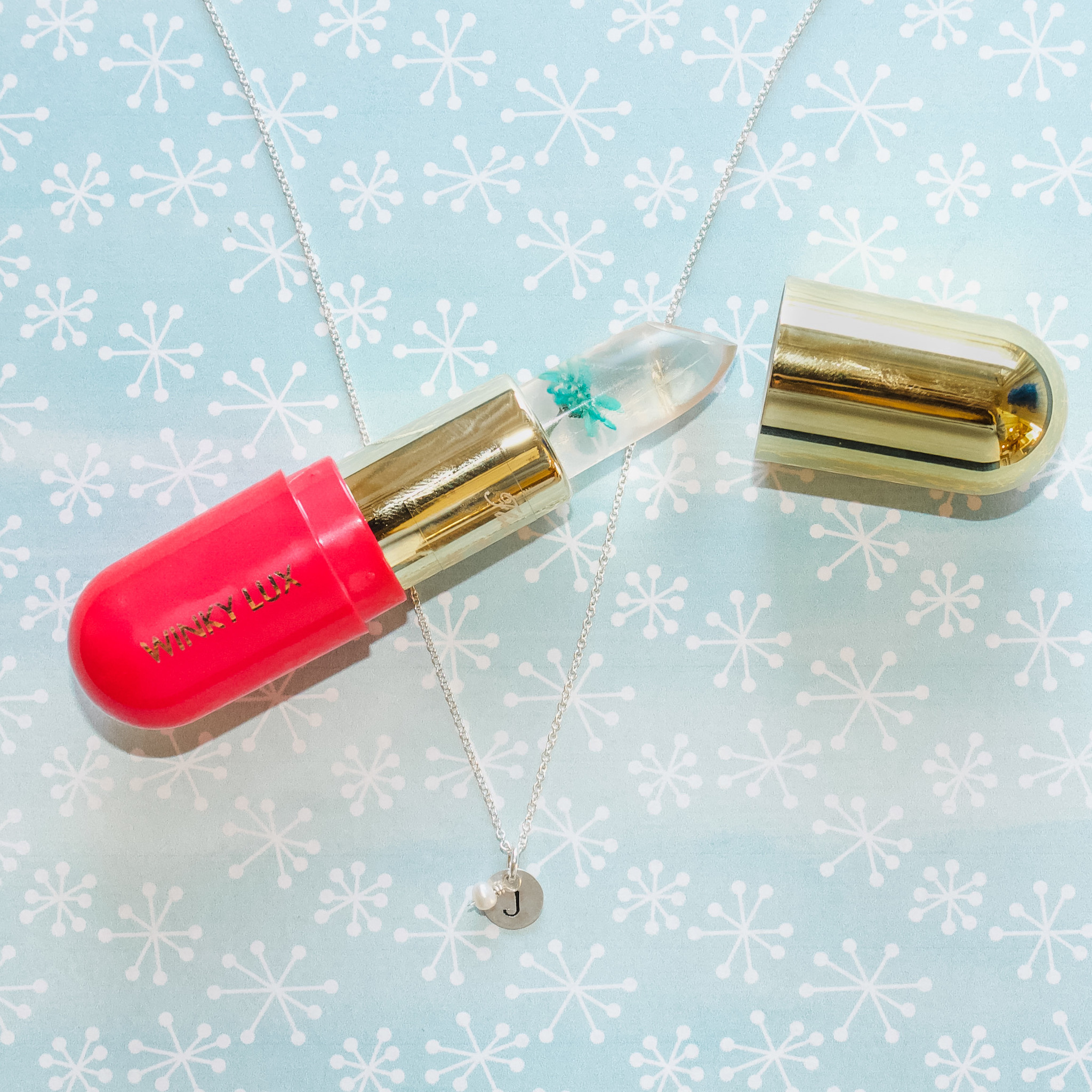 If you're a local, we don't have to tell you just how cold the winters in Maine are. Already we've had two major snow storms before the New Year, and mixed weather in between. Everyday walking in to work, almost all of the staff are wearing their cowls, proving to be a truly cozy and functional craft for the winter. We have a feeling they're going to get a lot of wear this season!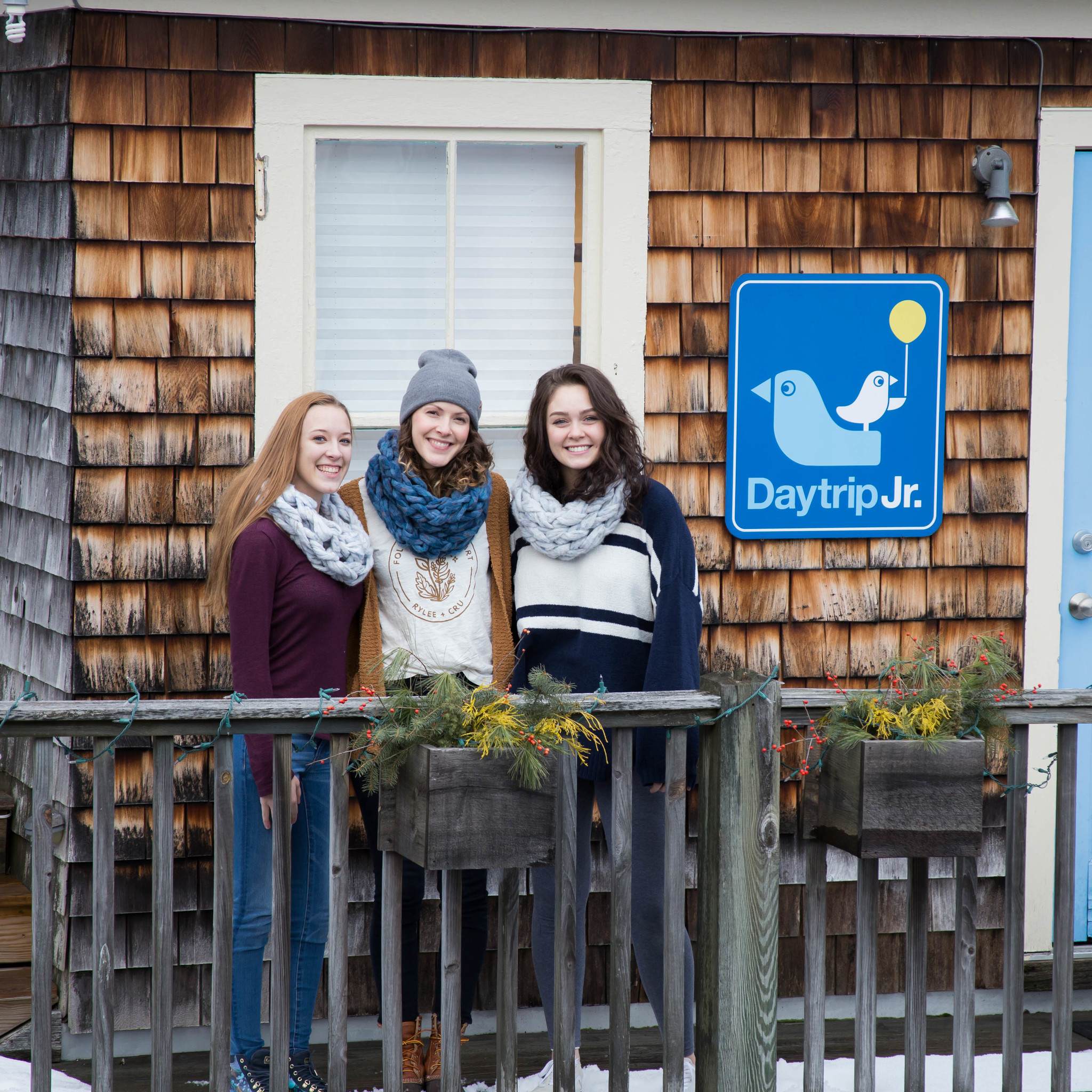 Happy Holidays from all of us at Daytrip Society!

Featured Products
Emma Alexander Pearl Charms Necklace - Silver