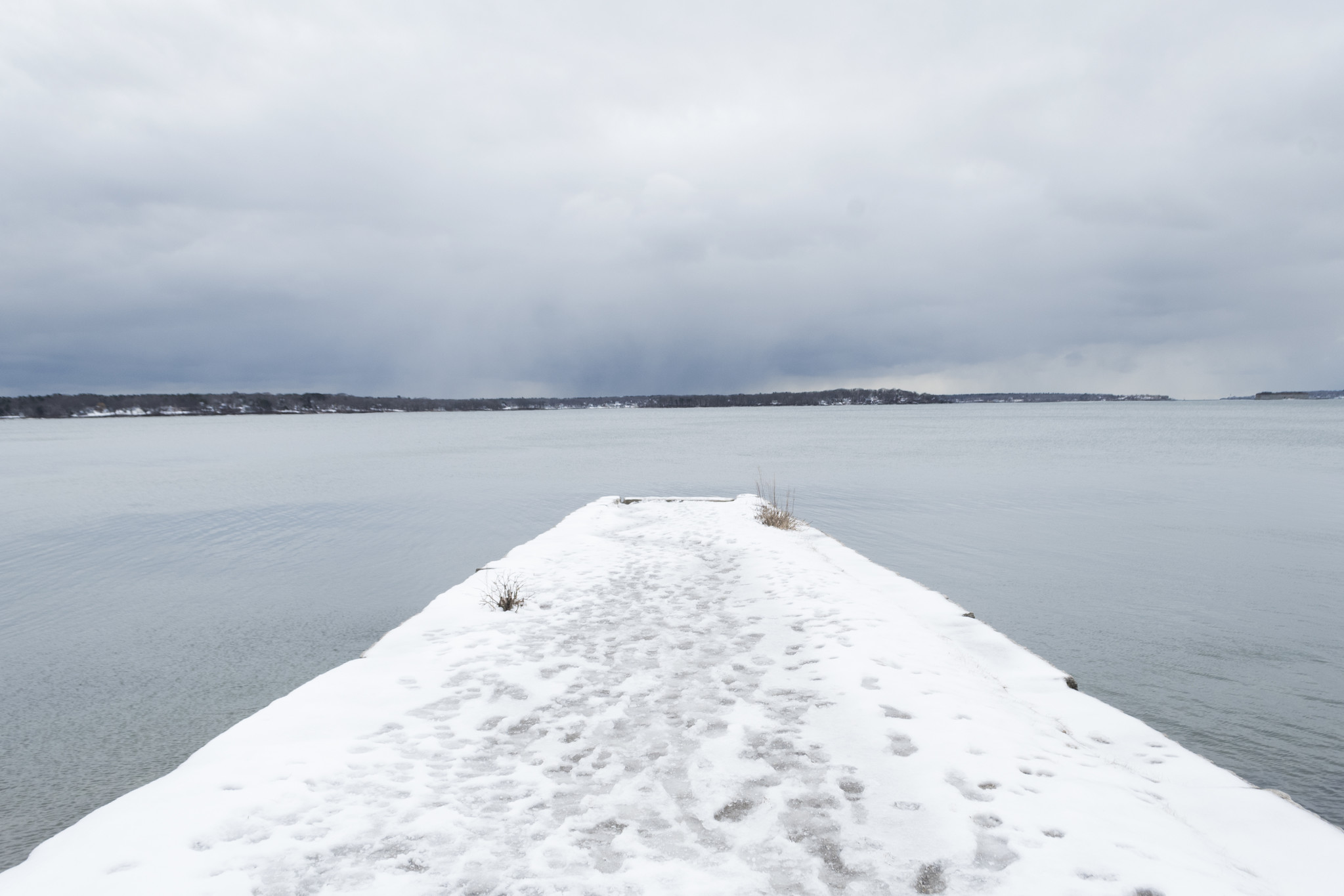 The Daytrip Society crew takes a little day trip of their own over to Mackworth Island for a fun winters hike! Come along with us as we explore the forest and beaches of this beautiful and peaceful approximately 100 acre land.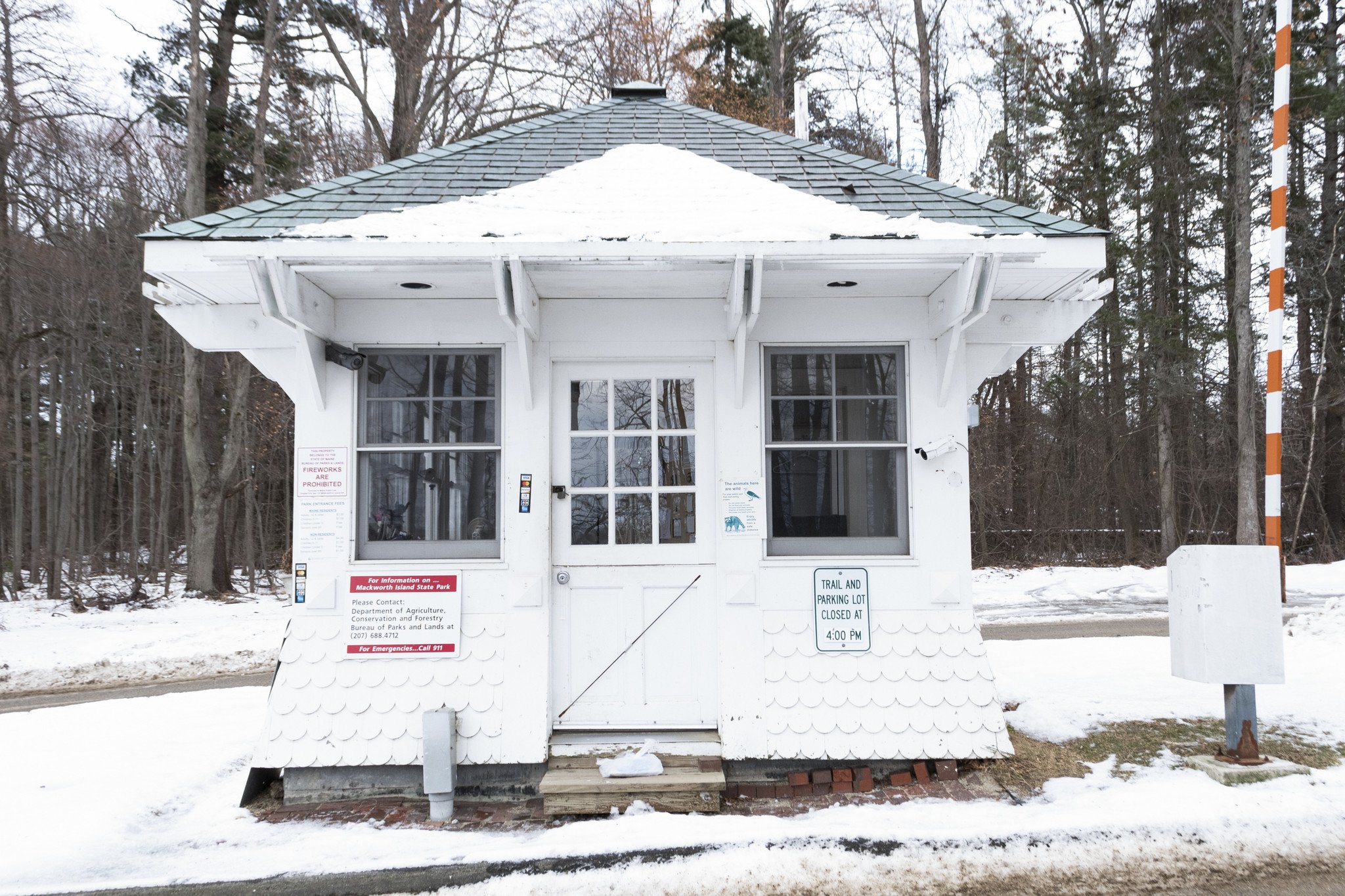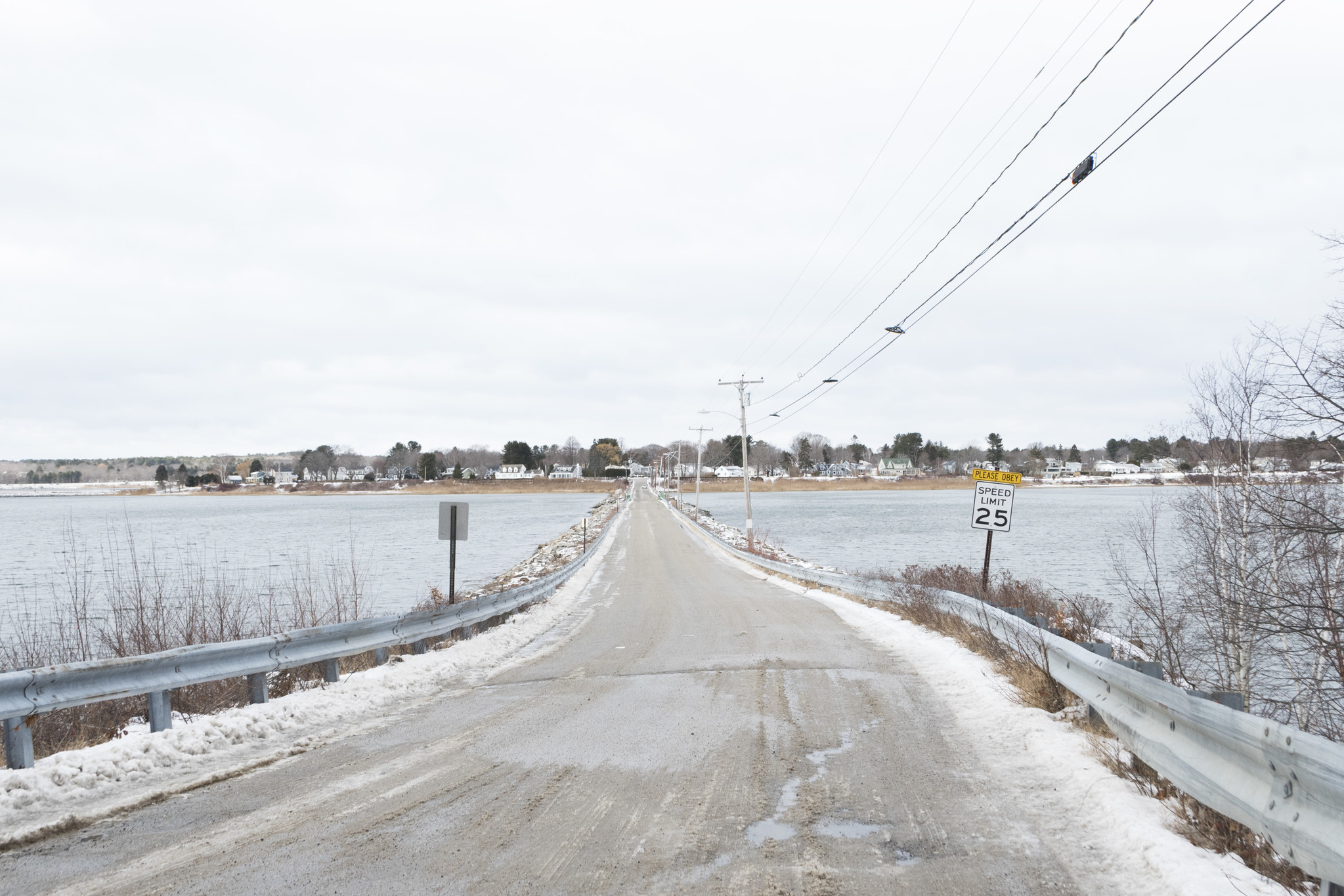 Mackworth Island is open year round for you to take in the beautiful scenery of any season! It's also home to the Baxter School for the Deaf as well as being a legislated bird sanctuary. The island is accessible from the causeway connecting to Falmouth, ME at the mouth of the Presumpscot River.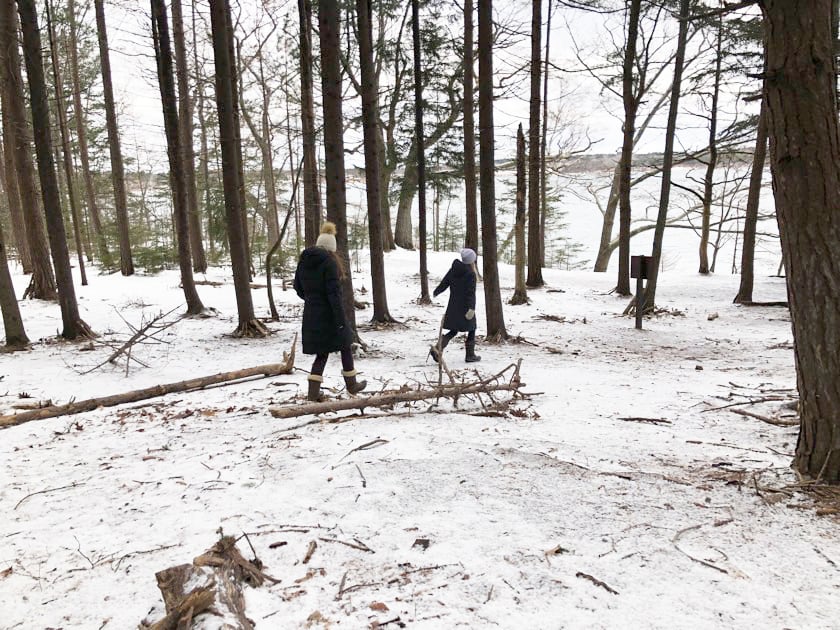 To walk around the whole island is about 1.25 miles. A very easy stroll with some benches to sit, relax and admire your surroundings along the way. The island is open for visitors from dawn to dusk and is handicapped accessible as well as being dog (on leashes), bike and stroller friendly. It's the perfect walk for the whole family!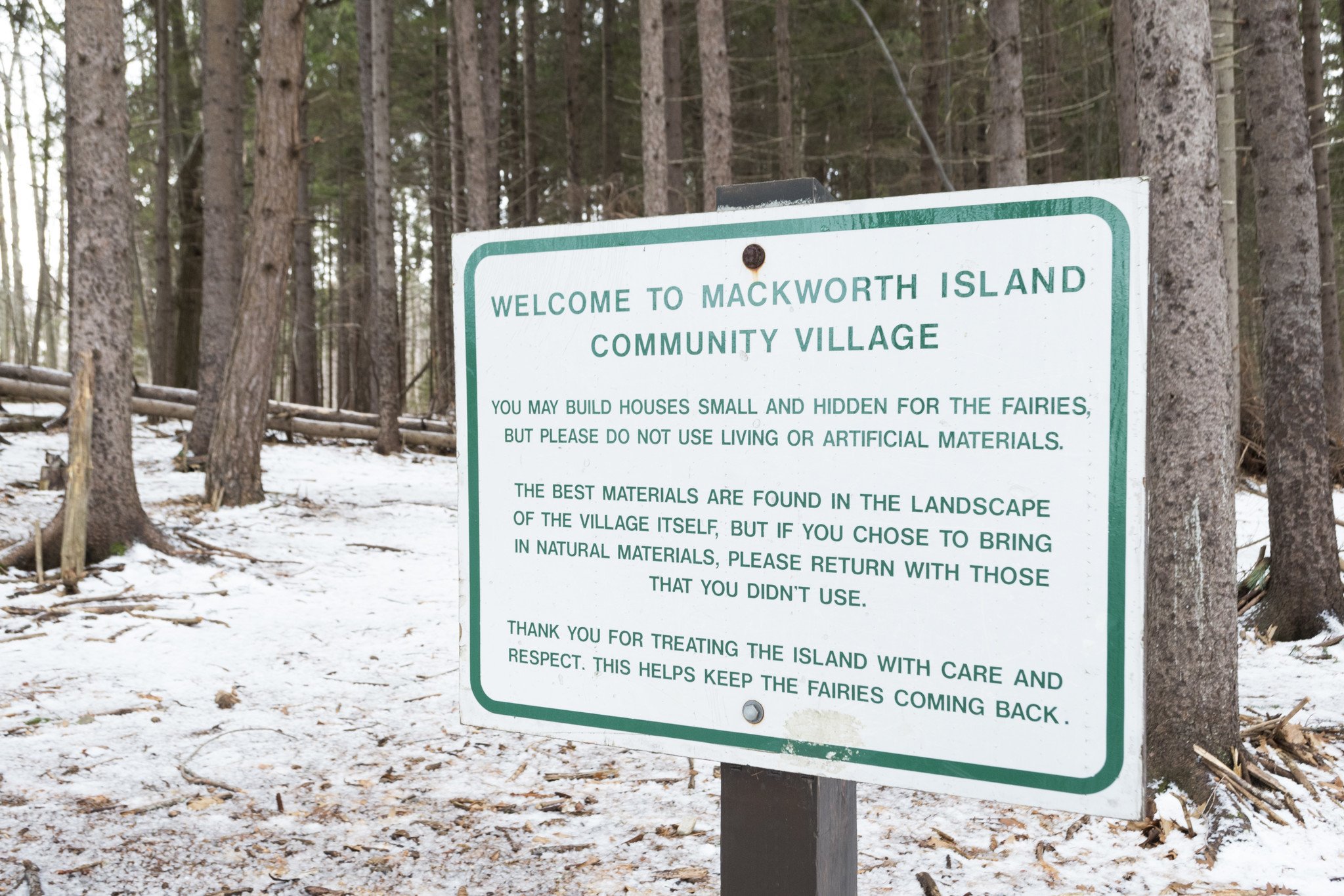 Mackworth Island encourages it's visitors to build little fairy houses using only natural woodland materials. It makes for a fun project as well as an amusing sight seeing activity along the way. If you take this walk, make sure to keep your eyes open for any hidden fairy homes both on the trail and off the trail. The magic is all around.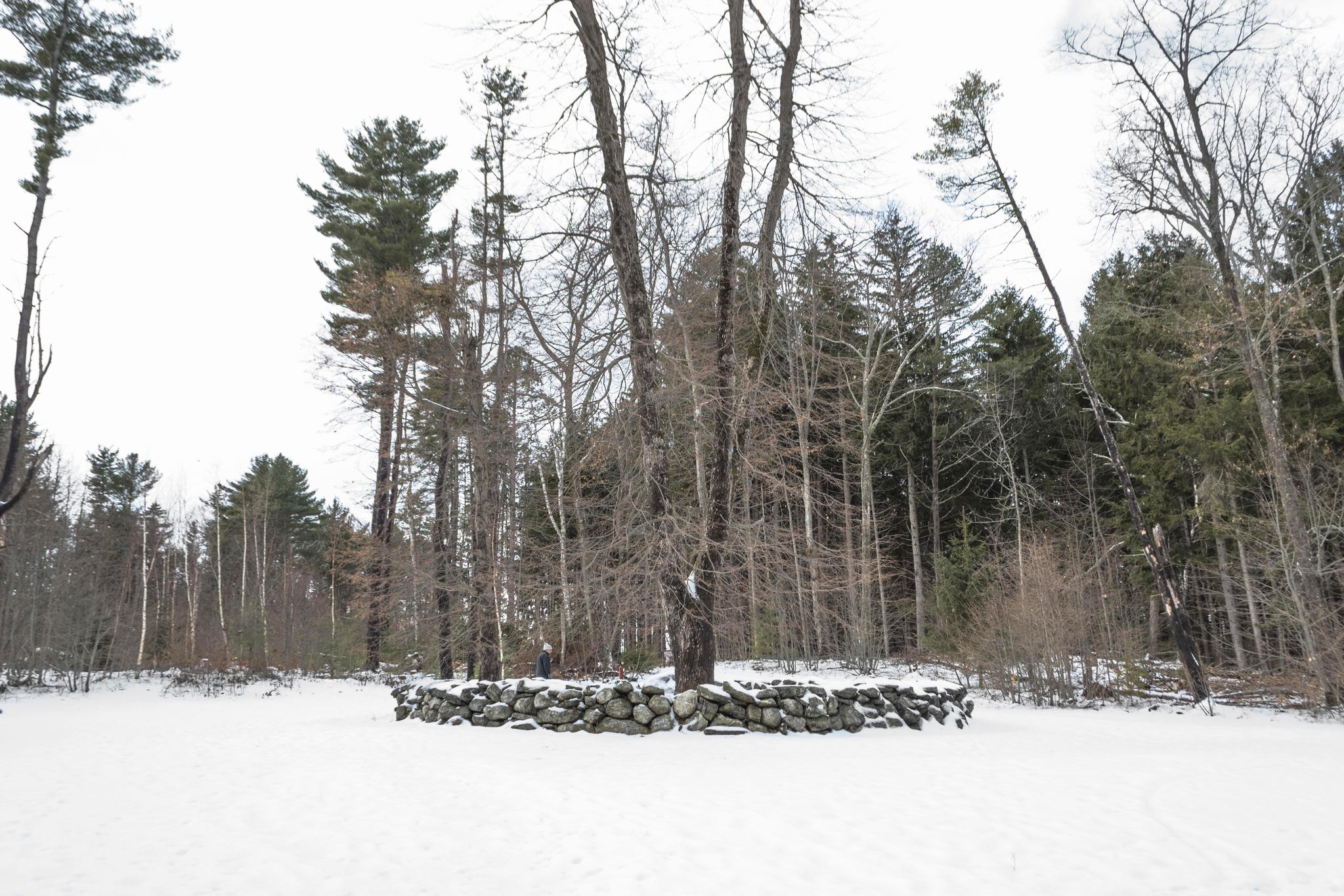 A little off the trail is another special spot to visit, The Percival Baxter Pet Cemetery. In this pet cemetery lies some dogs and even a horse. This is such an interesting yet oddly beautiful site to see. It really shows the bond humans and animals can have and the everlasting impression animals can make on us.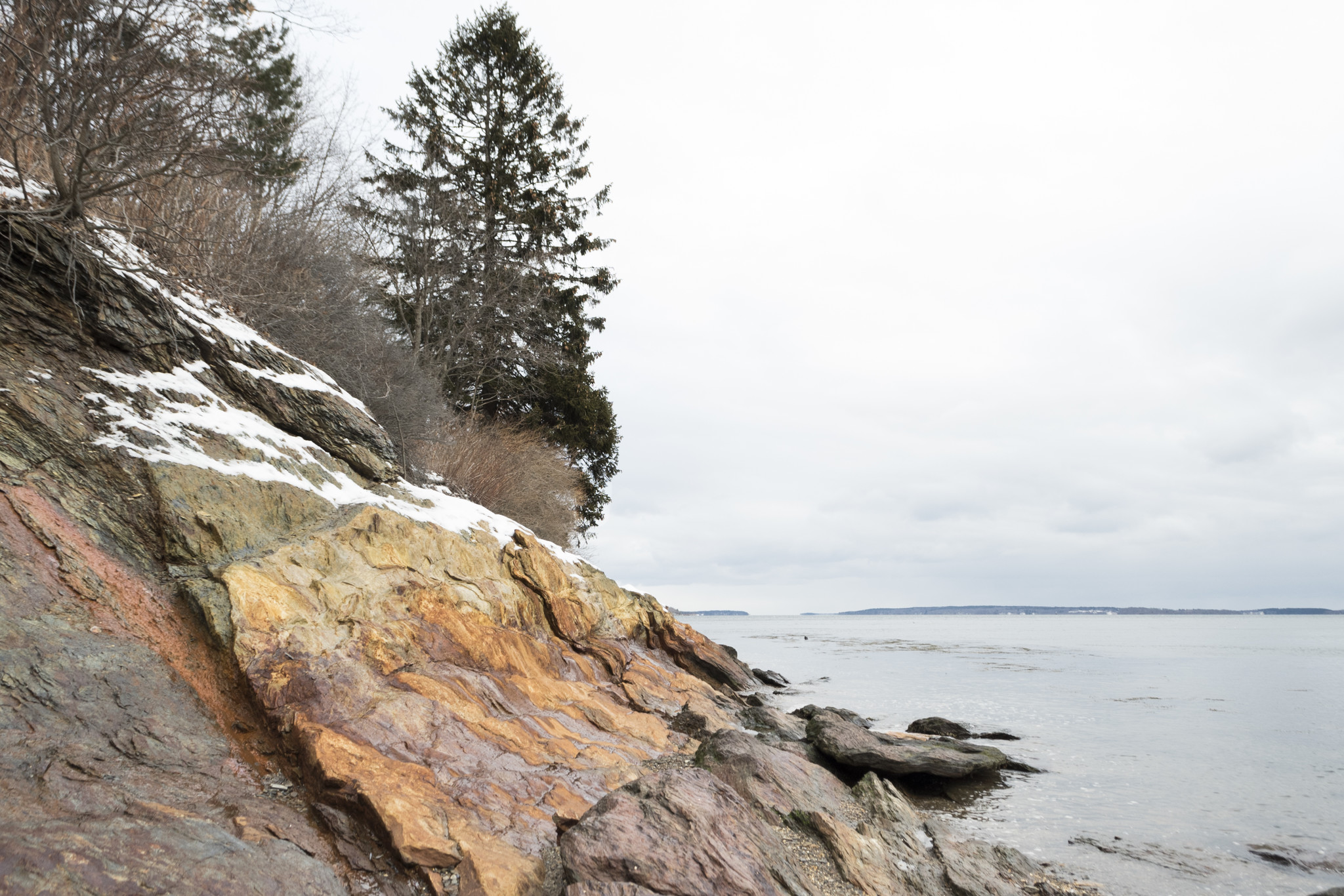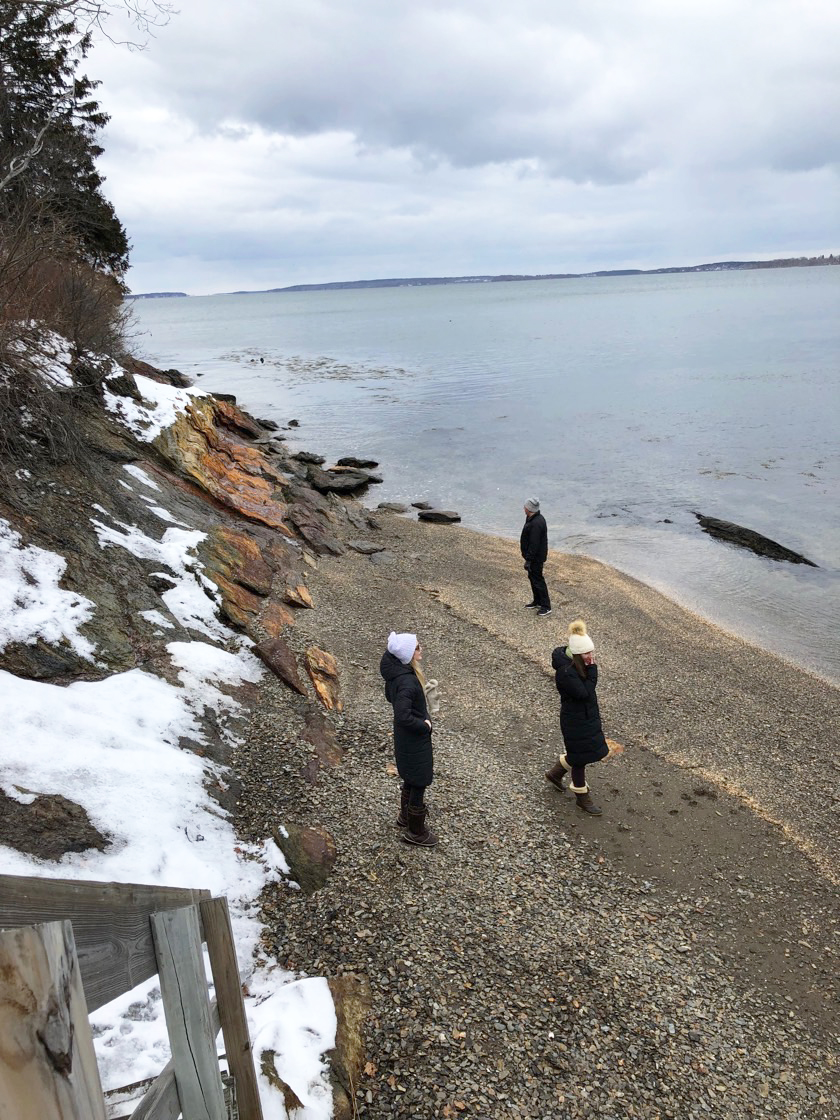 Along the way, if you veer off the trail a bit onto the jetty you can walk down the steps to go onto the beach. The view alone is just so beautiful where the colors of the rocks meet the blue of the water. It's a tiny beach but it's definitely worth the stop. This is where we skipped rocks and searched for sea glass before continuing on the trail.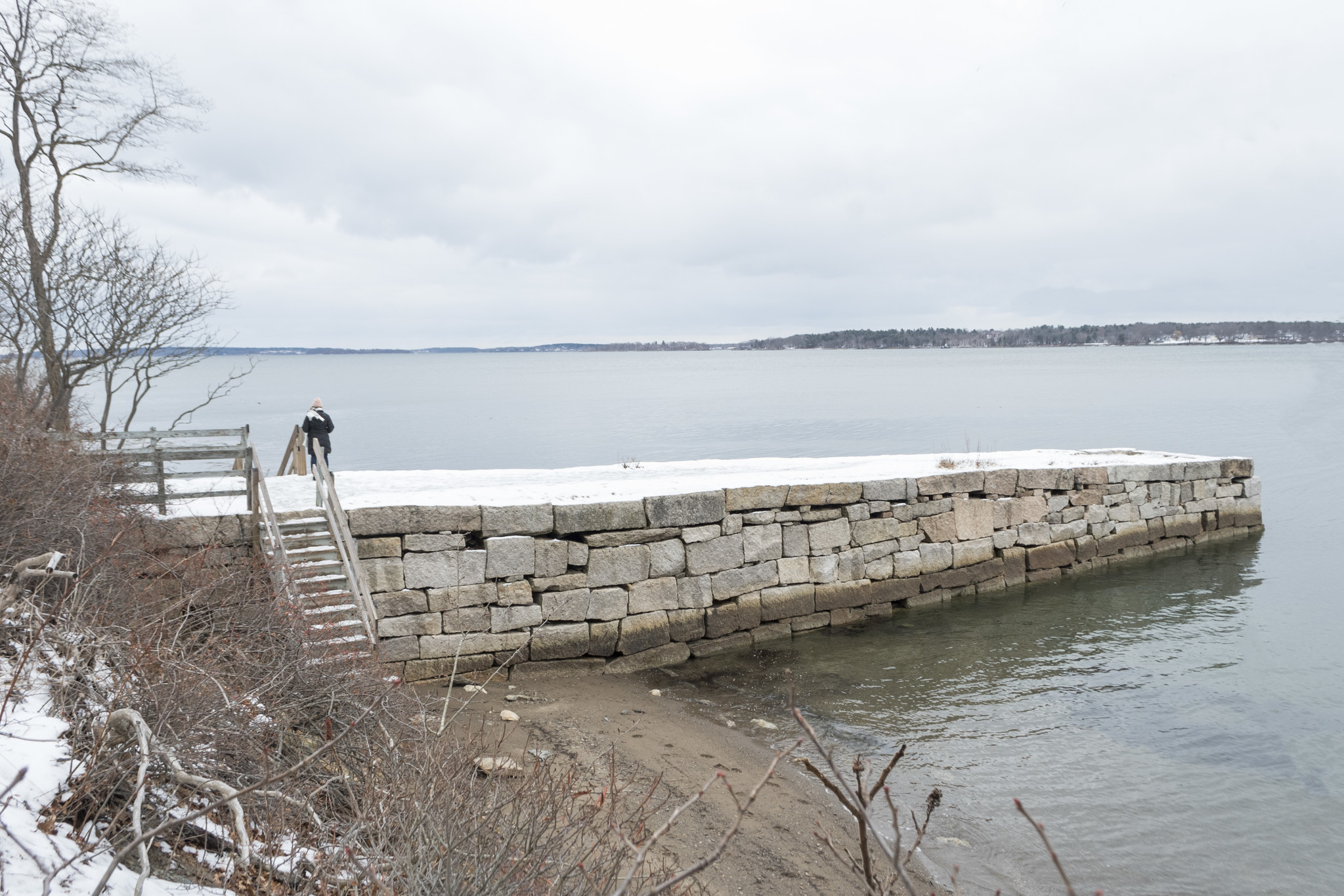 Our team felt refreshed after strolling around this beautiful island, breathing in the fresh sea air, looking for fairy houses and skipping stones. It's a wonderful place to explore and admire both forest and ocean in one visit.