Erin Flett has been a friend of Daytrip Society since the beginning of both our businesses so when she opened her showroom in Gorham, Maine we just had to take a staff daytrip to go visit her!

While chatting with Erin and looking at her new designs,  she recalled the moment she first walked into Daytrip Society, "I just knew I wanted to be here" she smiled. We knew we wanted her to be in our store too and the rest is history.  We are proud to be the first store Erin was featured in!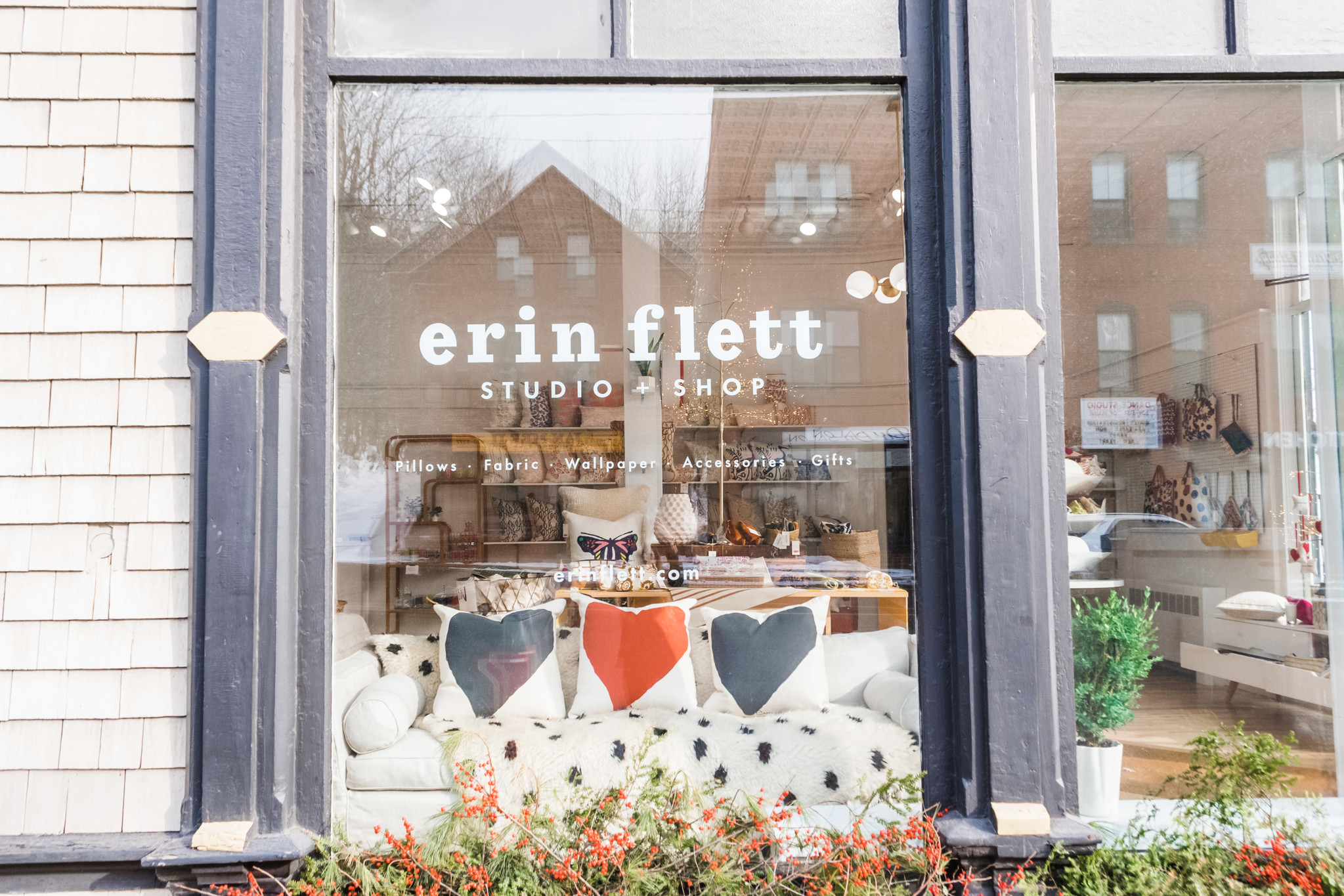 Her new retail showroom and manufacturing location on Main Street in Gorham and the vibe is dreamy to say the least.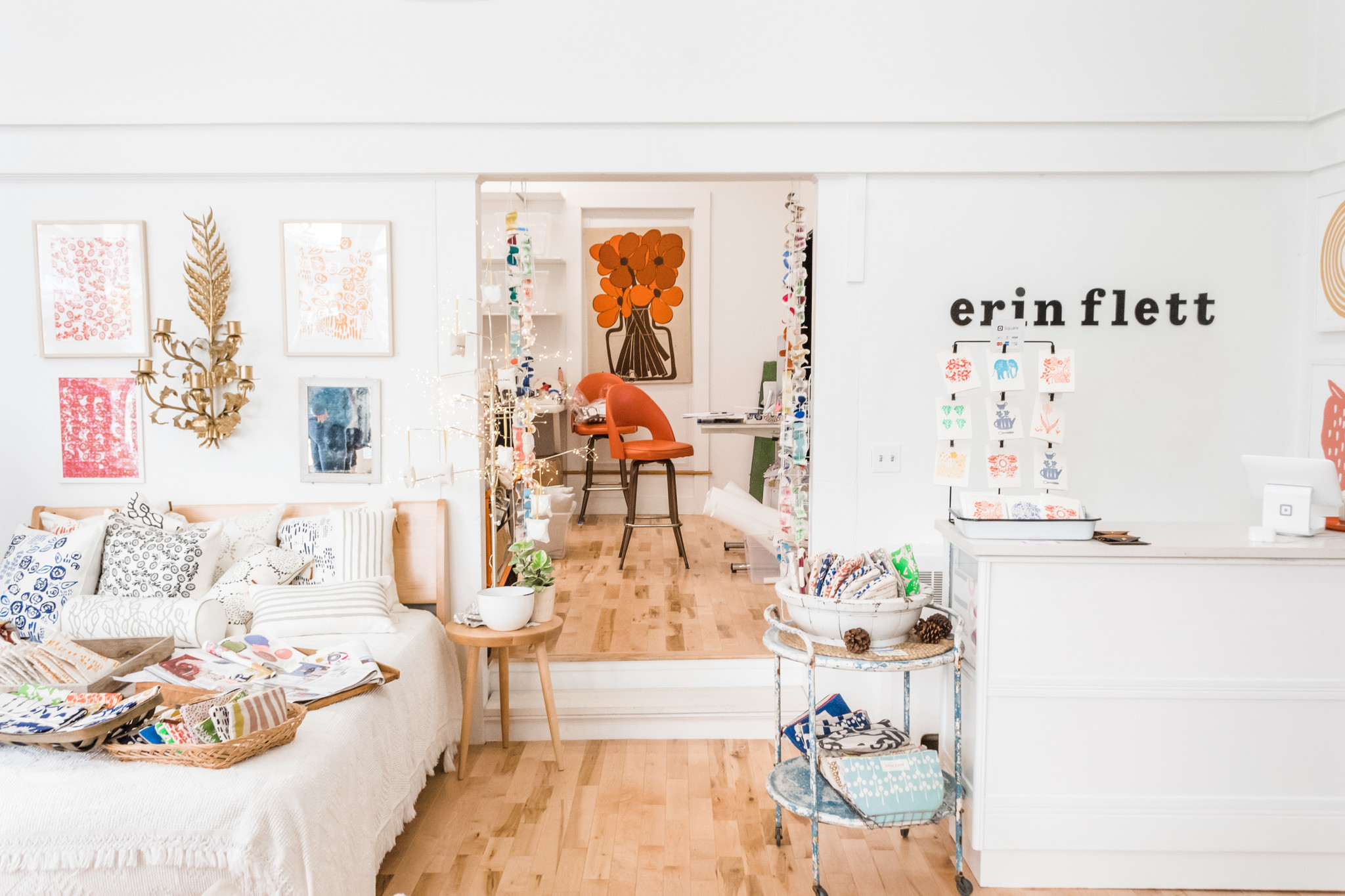 The story of how the showroom came to be was a real labor of love. A lot of elbow grease was required, but the end result is something you can tell Erin is very proud of. As a designer, much of Erin's process is trial and error; the final product is always filled with careful thought, a lot of play, and an incredible amount of inspiration.
Not to mention Erin shares our passion for fun antique finds! Visit her showroom and you'll instantly understand what we're talking about.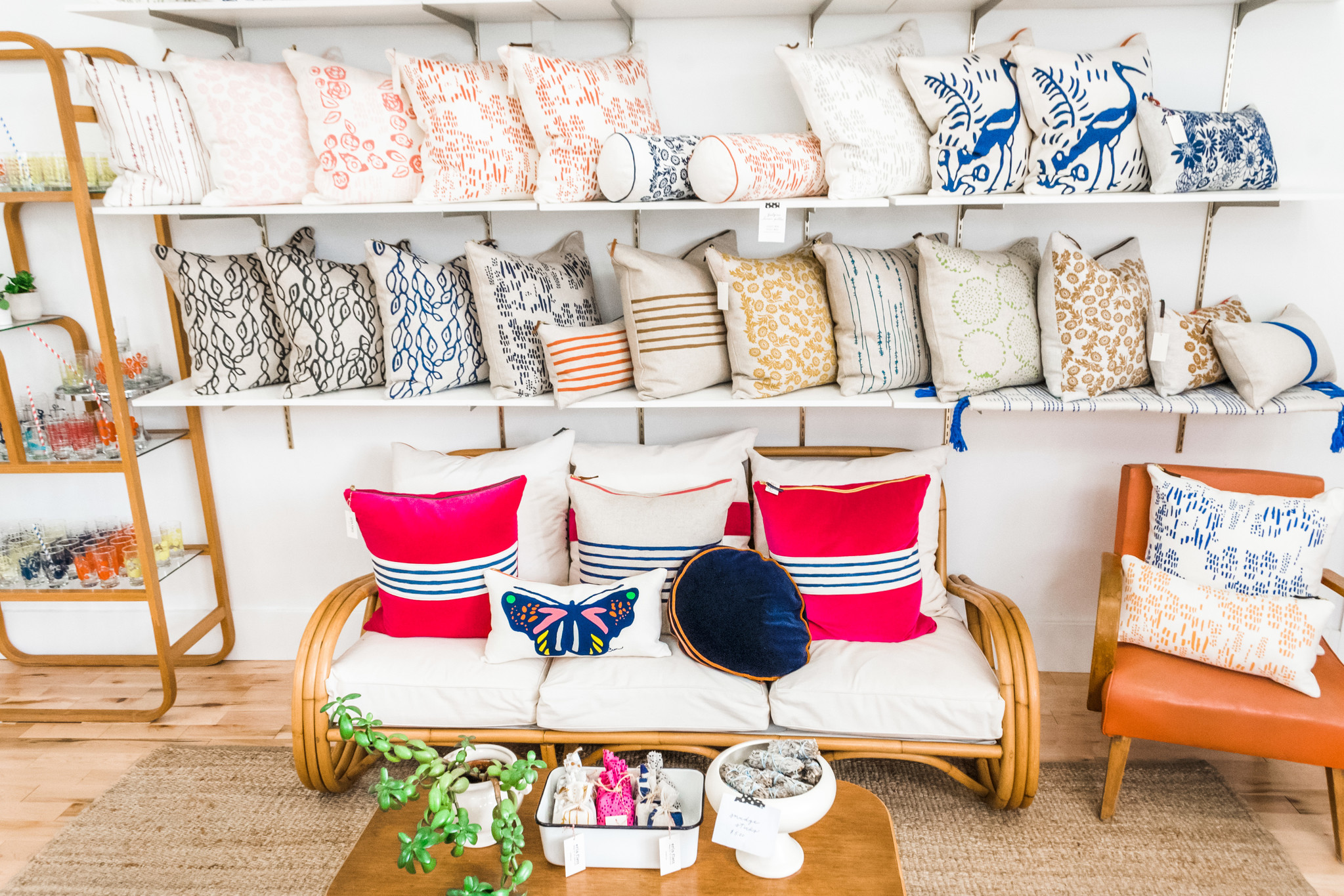 From pillows, to rugs, glassware, cards, pouches, tea towels and now wallpaper... Erin has done a little bit of everything. We could have spent hours looking around; We are ever inspired by her distinctive, colorful prints and patterns.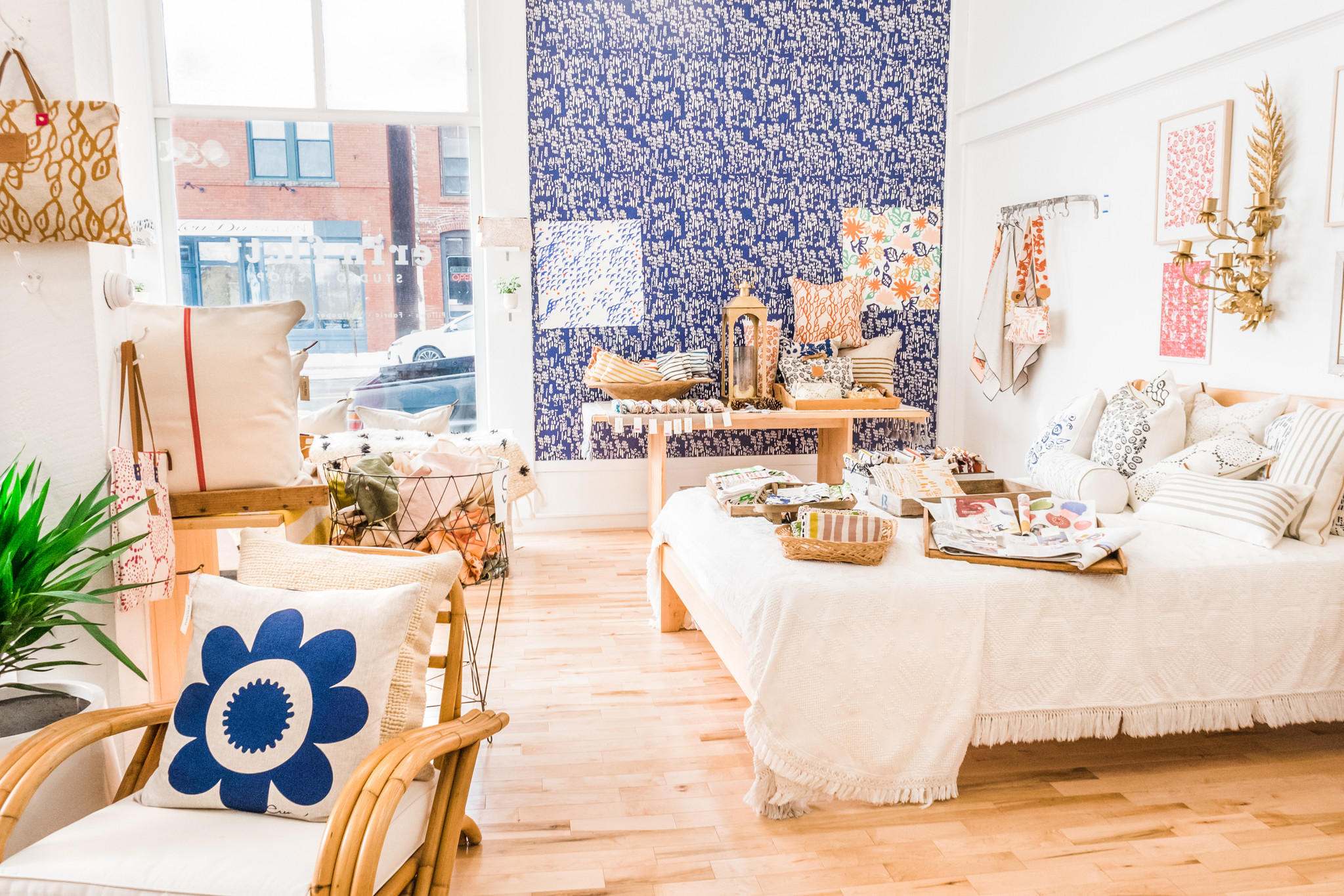 Erin brought us upstairs where all the creative thinking and sewing takes place. Getting to roam around the studio was a particularly special treat. Once a theater, the 1800's building itself has so much character and charm.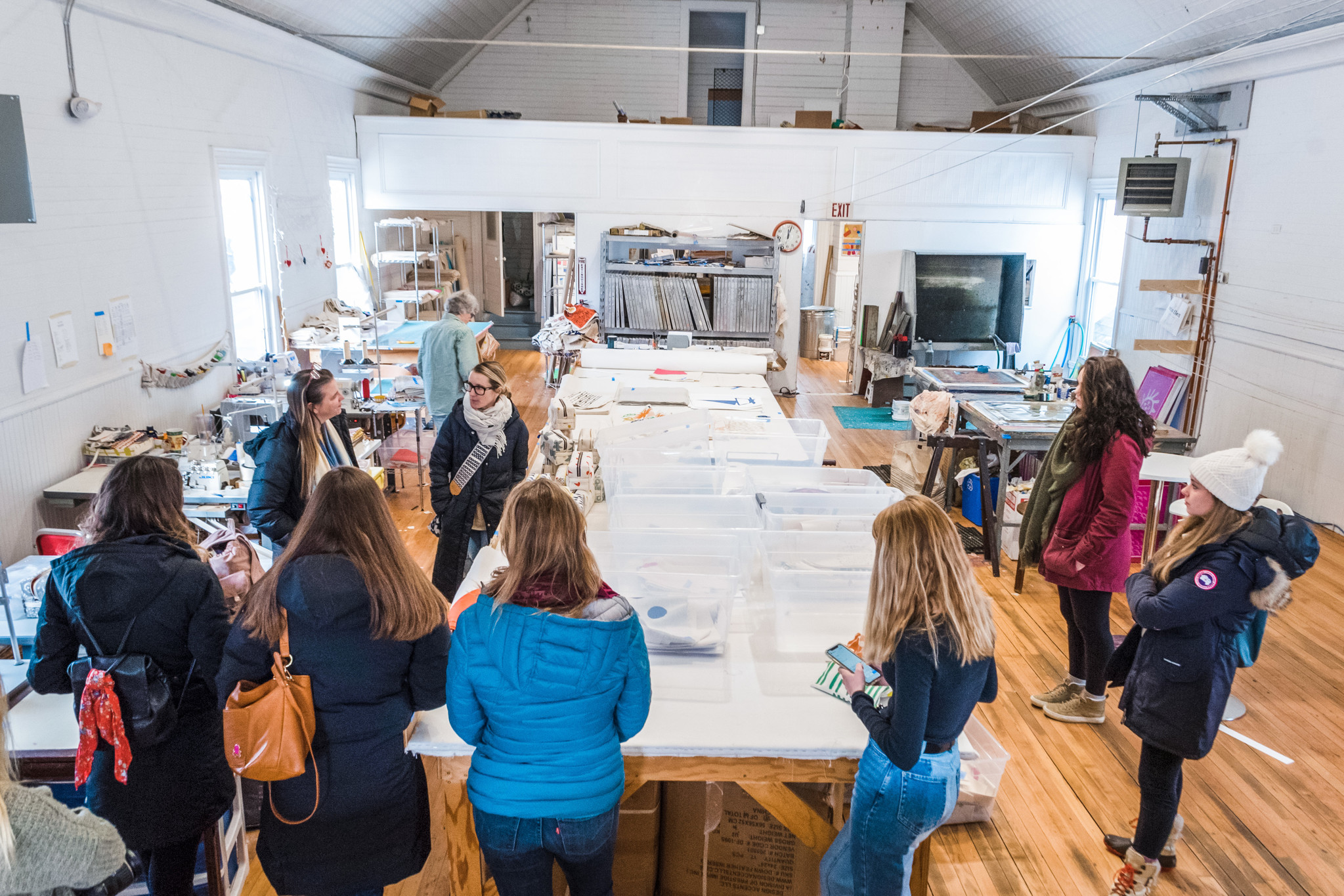 Seeing Erin's creative process unfold in such a setting is so imaginative!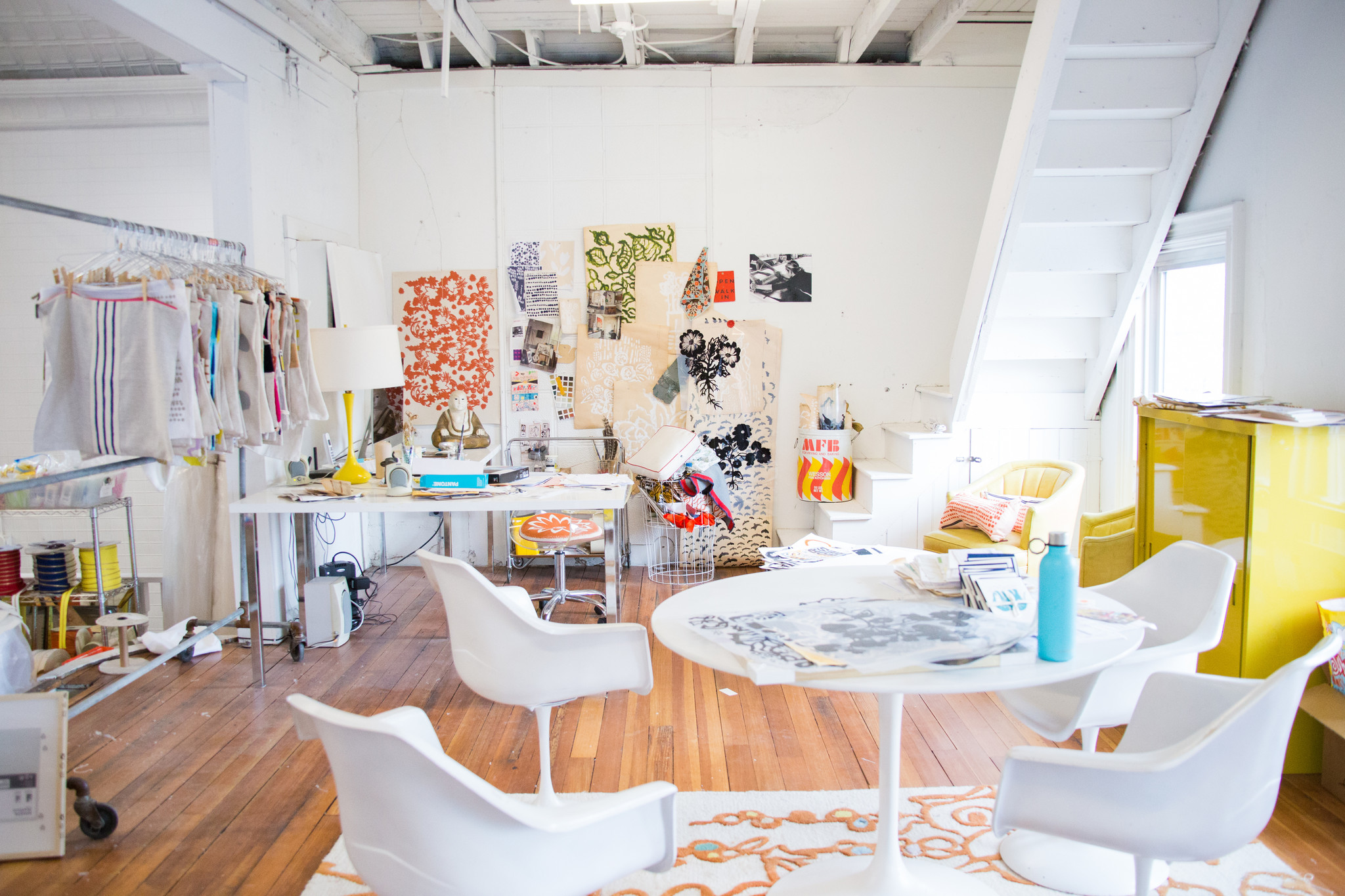 Come by the shop to see what's new from Erin, or see her showroom in person located at 2 Main Street in Gorham.